A Star Spangled Christmas Parade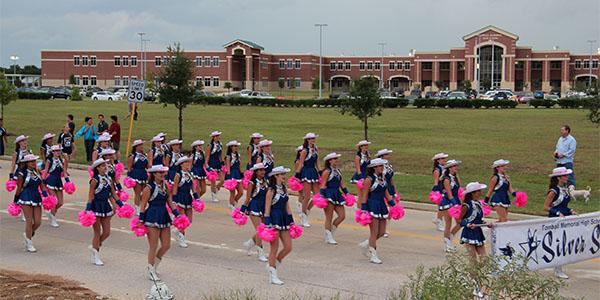 This saturday is the 49th annual Holiday Parade and many Wildcat organizations will be participating in the 'Star Spangled Christmas' themed parade in honor of the veterans and men still fighting overseas.
The parade, led by retired Navy Seal Marcus Luttrell as its grand marshal, runs the length of main street in Tomball, from the depot to HEB. The band will be playing their christmas tune "Christmas on the Town" which is a medley of different christmas carols.
"It is the Tomball Chamber of Commerce Holiday Parade, this is actually only our fourth year participating in the parade itself," Band Director Andy Easton said.
Many people are wondering why they have the parade on the weekend before thanksgiving break.
"It's just the traditional weekend. They have done it on this weekend seance before I taught in TISD," Easton said.
Other organizations that will be participating in the parade are the Silver Stars, the Cheerleaders, and ROTC. There will also be fire trucks, horses, marching bands, and the Miss Tomball contestants.
"It's supposed to be huge," Trumpet player Danielle Flores said. "I'm very excited to be marching in the parade."