All Female Cast Takes the Stage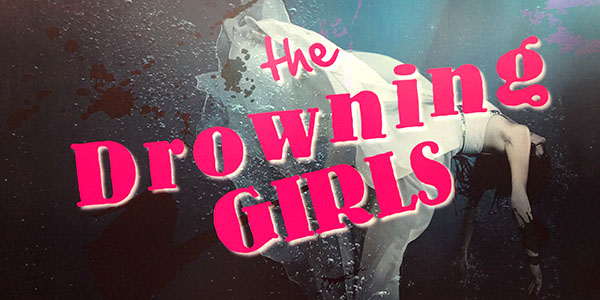 The Wildcat Theatre department is currently rehearsing "The Drowning Girls," which marks the first all-female cast and crew production for the school. It will premiere Thursday, December 10 in the black box.
The cast consists of three girls; sophomores Alleese Eldridge and Emily Cook, and senior Katelyn Ramirez.
According to Eldridge,  along with the unusually small cast, the show differs from past performances due to the dark plot, which is about a man who drowned his three wives.
"I've never been in a show like this before," Eldridge said. "It's very poetic, and the fact that we're all women adds to that."
Because there are only three cast members, each of their characters depict multiple roles, including males.
"We're through the easy part of rehearsals. From now on we have to start making real people," Eldridge said. "This is the first show we have done based on a true story, so it's even more imperative that we get it right."
The show is being directed by department assistant director Bonnie Dupuis and junior Sarah St. Martin.
"I enjoy directing very much," St. Martin said. "Ms. Dupuis and I collaborate during rehearsals and give the actresses notes to better their performances."
This is St. Martin's first show to assistant direct.
"This is such an interesting show because of the plot and cast," St. Martin said. "It's different having a play with an all female cast. We can be goofy around each other because the environment is so open."
Junior theater officer Marilyn Wechsler is head of the costume crew for the production.
"One of my jobs is to create the wedding dresses for the show," Wechsler said. "Some of them I made myself and others I made from altering dresses."
Along with the all-female crew, the show includes many firsts for tech production, not only for the school, but for the district.
"This show will be the first time we use water effects," Wechsler said. "The girls will be wet the whole time, and at one point water will rain down on them. We are also using mood lighting to portray the different characters' emotions."
The impact of the show on her was greater because of its all-female cast and crew.
"It's amazing that I get to be a part of something so empowering," Wechsler said. "It's a huge statement because only girls have put together this show, and audiences will see how well we can perform."