Symphony Sweeps at UIL Competition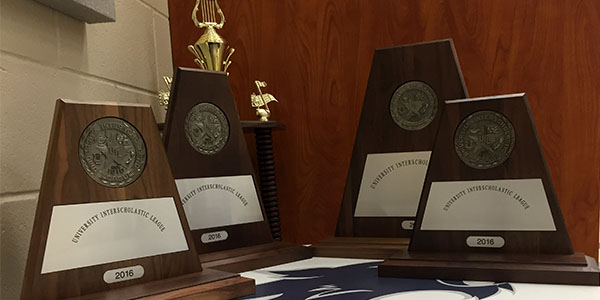 With sighs of relief, a feeling of accomplishment , and smiles on everyone's faces, the symphony orchestra returned from Symphony UIL concert and sight-reading contest on Tuesday, April 26. The symphony brought home a trophy for getting a perfect score of sweepstakes.
"I'm very proud of everyone," orchestra director Bryan Barrett said. "All the hard work we put into this really paid off."
The symphony will now work on their spring concert music consisting of music from Harry Potter, Star Wars: The Phantom Menace, and Jurassic Park.