Students Succeed at Region Symphony Orchestra Auditions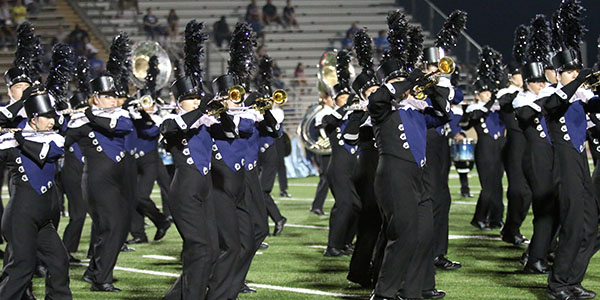 The Region Symphony Orchestra gained four skilled players on Halloween day. Many students came as close as one chair away to making the ensemble. But ultimately, sophomore Audrey Cascarelli on flute, sophomore Arden Easton on English horn, sophomore Claire Heinrich on piccolo, and senior Daniel Toscano on clarinet made the Region Orchestra.
Participating in this audition can have advantages for later auditions, such as Region band, Area, and State tryouts.  
"My first year, Mr. Easton told me it would be a good idea to audition to get an idea of my competition as a freshman," Cascarelli said. "I decided to use the same strategy again."
Once each of the students decides to try out, much preparation is needed. Practicing has to be done in a timely manner; Region Symphony Orchestra takes place a month earlier than the required Region band auditions.
"During the weeks leading up to the audition, I actually wasn't very nervous," Arden Easton said. "I think it's because I knew that this was just a practice run for Region band."
On the day of the audition, musicians faced their competition with a plan to showcase their strengths.
"I felt mostly prepared, but I knew there were going to be 6A students auditioning," Cascarelli said, "I was relying on tone and technique over tempo."
Every audition room has a different overall feeling, which can be impacted by the number of students in it. While some are filled with many players and nerves are running high, others are more relaxed.
"The dynamic of my room was actually really calm," Heinrich said. "It was nice because there were only three piccolos trying out, so we just took turns playing our etudes."
Some musicians become very nervous when waiting for results, but others were pretty laid-back.
"Before the results were out, I felt okay," Toscano said. "I played the best I could've and I had already decided that whatever happened had happened, and I couldn't change the result, so why worry?"
When the chair placements were finally hung for everyone to see, the best players received recognition for all their hard work.
"When I found out I was in the symphony, I was ecstatic," Toscano said. "Although to be completely honest, I was more excited when I found out my girlfriend had made it too, and I jumped in the air with joy."
Auditioning for Region Symphony Orchestra has proven to be beneficial because it helps students to grow as musicians.
"Region orchestra has better prepared me for Region band auditions later this year," Arden Easton said. "Now my nerves won't be as bad, and I know what to work on."