Band Gears Up for Marching Season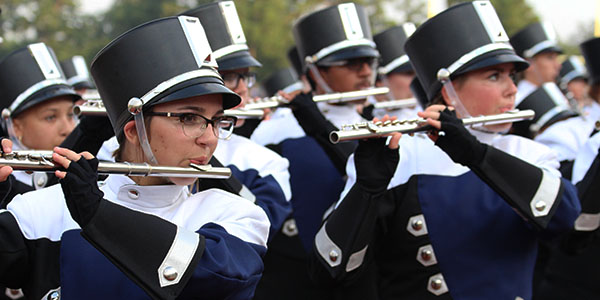 All this month, the band will be preparing for their 2017 marching season where they will perform "Eureka!" End of year auditions- both for band placement and leadership- are starting up.
This afternoon, the drum major candidates will audition for one of the three drum major positions. Not long after, section leader auditions will begin. The band will also vote on positions such as band president, historian, librarians, uniform officers, and woodwind and brass captains.
Next year, the band will be competing to qualify for the State Marching Contest, a huge honor and the "end-game" for the season. The goal this year is to make it to finals, something that the band has never done before.
The official start of marching season is June 5, the first day of Mini-camp. From that point on, marching band is full gear.