Taking his final Bow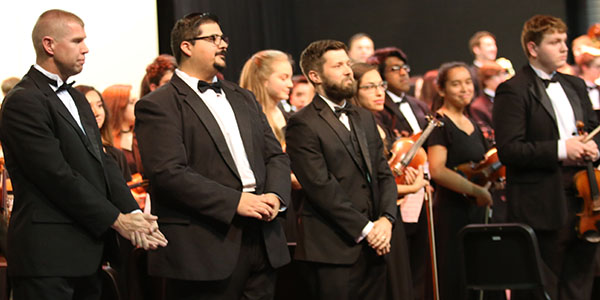 After eight years of dedicated work in Tomball ISD, orchestra director Bryan Barrett has announced that he will be leaving to teach at Klein Cain high school as their head orchestra director.
"This was my first job as an orchestra director," Barrett said. "I am very sad to be leaving it behind."
Barrett made this announcement at the end of a symphony orchestra rehearsal. He told the group that he wouldn't leave his job at TMHS for anything except for a great opportunity, which his new job is.
"Life throws crazy things at you sometimes," Barrett said. "Sometimes doors open and you don't know why they do, but you're supposed to walk through them."
At the banquet, Barrett told his students that they can still come visit him at his new school, and that they can still call him if they ever need something.
"I don't want anything to change, and I've told them that," Barrett said. "The only thing that's changing is that I won't be the one standing on the podium anymore."
Assistant orchestra director Eugene Alfaro will be leaving as well. He will be going back to school to pursue his doctorate degree.
"I'm going to miss them both," senior Caleb Churchman said. "Hearing that Mr. Barrett was leaving was already hard enough, but then when Mr. Alfaro said he was leaving too, everyone got really upset."
Orchestra director Peter Jagdeo will be taking over as the head orchestra director in the fall. He is coming from Stratford high school where he was the assistant orchestra director.
"I am very excited to be working here. TMHS is known in the orchestra world for being an amazing program," Jagdeo said. "I'm going to miss my kids back where I was, but this seemed like the next step for me in the career and was the right thing to do I believe."
Barrett started the orchestra program in Tomball ISD and has made it what it is now. Many believe he will be leaving behind a legacy.
"Mr. Barrett is the reason I'm going off to study music education," Churchman said. "If it wasn't for him I wouldn't have the same love I have for music now."
As Barrett's final year at this school draws to a close, students are saying their last goodbyes to their orchestra director of many years.
"My only regret is I have to leave this all behind," Barrett said. "These students are amazing and the family feeling that they've nurtured in the program is something unmatched. You don't get this feeling everywhere you go. I'll be thinking of these kids and this staff every day at my new job."
About the Writer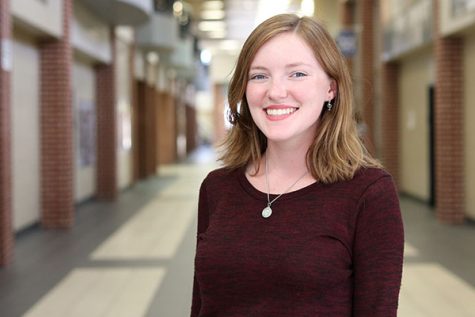 Audrey Cascarelli, Online Editor-in-Chief
I'm a senior who spends her entire life in the band hall or behind a computer writing. This is my fourth (and final) year writing for The Post. This...