Band Places First in Galena Park Contest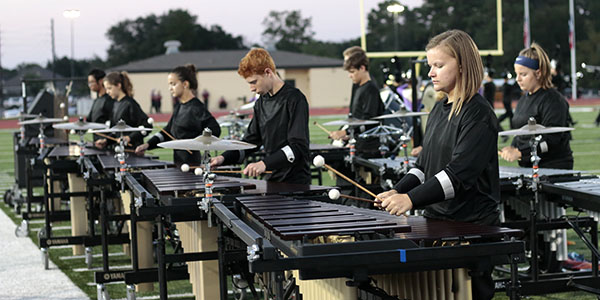 On Saturday, the Roarin' Blue Band won first overall at the Galena Park Marching Contest in Galena Park ISD Stadium.
"It was a crazy contest," junior Alanna Craige said. "Because it was the same day as the Homecoming dance, people were leaving early."
In total, about 30 marching bands competed, including 14 from District 6A schools. The contest began early and lasted for a long time.
"We had a 6:00 a.m. call time, and were done with our run-through before the sun had risen," Craige said.
The band presented their marching contest piece, Eureka, which they have also performed at football games.
Band will compete next this coming Saturday at Katy's brand new high school football stadium.