Eight reasons you should go to Night of Percussion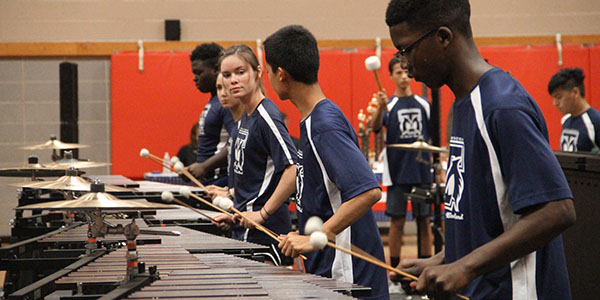 The 8th annual Night of Percussion show will take place on Saturday, Feb. 9 at 7. The theme is "My Favorite Things," and will feature performances from every percussion section. Here are a few reasons you should attend the show.
It's free! It's a night to enjoy performances from the percussion section without having to worry about cost.

Every school level is featured, from the elementary handbell choir to the high school drumline.

It will feature non-traditional percussion ensembles, such as the boomwhacker piece, where percussionists dress up and play music on a PVC pipe.

There will be many genres of music, from classic ensembles to a steel drum arrangement of "Africa" by Toto.

It's something (free) to do on a Saturday night.

The seniors will all have solo pieces and will be recognized for their years in the program.

It's a chance for the percussionists to come to the front of the stage, something they don't normally get to do.

There will be a massive finale piece, and you'll only get to know what it is if you go.