Theater to compete at One-Act Play contest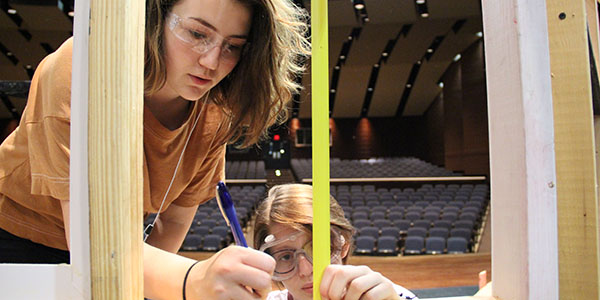 This Thursday, theater will travel to Pflugerville to compete in the Bi-District One-Act Play competition for a chance to advance to the next round.
"This is the farthest we've advanced in years," theater vice president William Rossiter said. "Last year we only made it to District."
The name of the production is "The Bridegroom of Blowing Rock" and is about a young blind girl who falls in love with a Union deserter near the end of the Civil War.
"The blind girl's brother is killed by Union soldiers," Rossiter said. "The conflict is about her family's and town's struggle with that and the girl's love, the 'Bridegroom.'"
When theater arrives at the contest, they will have one to two hours to rehearse in the space before their 40 minute production.
"We've competed twice now, and each time the judges pick the top three shows to advance to the next round," Rossiter said. "
Two other schools from the District contest, Cy-Woods and Cy-Ranch, will also compete at the Bi-District competition.
"Both schools have really strong shows," Rossiter said. "But I think we can definitely match up with them."
While senior Owen Lee and junior Hailey Markovsky play the traditional lead roles, the show is very much about the ensemble cast.
"Owen plays the Bridegroom and Hailey is the blind girl, so they have the most lines, but this is very much an ensemble show," Rossiter said. "It's about everyone."