The Day the Music Died
Band announces 2019-2020 show theme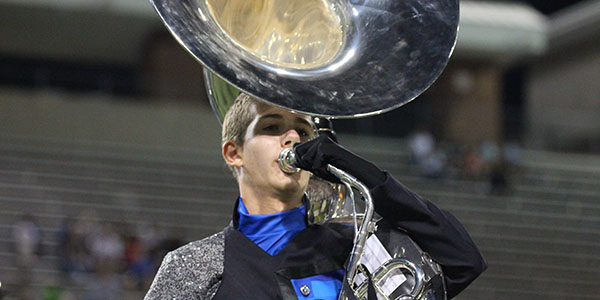 Freddie Mercury, John Lennon, Mozart, and Mendelssohn. All these people have two things in common: they were musicians, and they died young. Next year, the Roarin' Blue Band will pay homage to these musicians and more in their upcoming marching show The Day the Music Died.
"This year is going to be a phenomenal experience since it's my senior year and I'm going to be center drum major," junior drum major Blaise Alfredson said. 
Still in the early stages of development, many parts of the show are up in the air. Band Director Andy Easton hopes to have a solid outline in the next month.
"I'm excited for this show. It's going to be very cool," Easton said. "We're a little behind with planning right now, but I hope to be back on schedule soon."
This is a non-State year for the band, which means they will be competing in more local contests.
"With it not being a state year, there will be more room for fun performances," Alfredson said. "We'll have less stress."
Marching season starts June 3 with the annual "Mini-Camp," where freshmen are introduced to the feel of marching band and the band begins work on the first movement.
"I'm ready for another four months of energy-draining rehearsal. I'm ready for the blood, sweat and tears that reflect success," Alfredson said. "I'm ready for the best marching season we've ever had."