Behind the scenes of Friday Night Lights: Silver Stars
With 11 minutes left in the second quarter, the perfectly synchronized Silver Stars follow their leader down the stands to perform in their halftime performance, a two-minute show built from weeks of practice. Though most stadium fans only see the finished product, the Silver Stars endure hours of weekly practice, beginning in summer, to learn five routines performed during football season.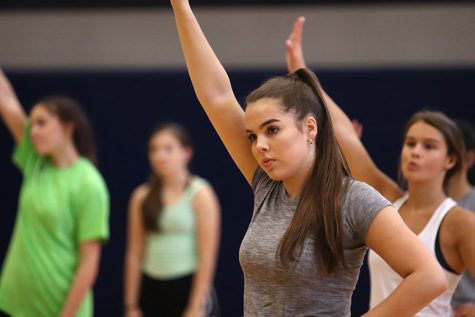 "We try to pay attention to every detail and polish, so every single girl looks the exact same," Silver Star director Samandra Nail said.
During the school year, the Stars practice every day from 2 p.m. to 4:30 p.m. on the field. On the day before the game, they rehearse in band parking lot to run through the performance with live music and to correct tempo issues.
"It's hard work, but we polish every element of the performance," Nail said. "We want every girl to feel confident on the field and not have any regrets."
The day of the game, the team does a rundown of the performance in their school clothes in the dance room. They get ready until the bus arrives between 5 and 6 p.m.
"We talk and eat while doing it, so we take our time," junior and Silver Star Anais Colin said. "It's an enjoyable tradition."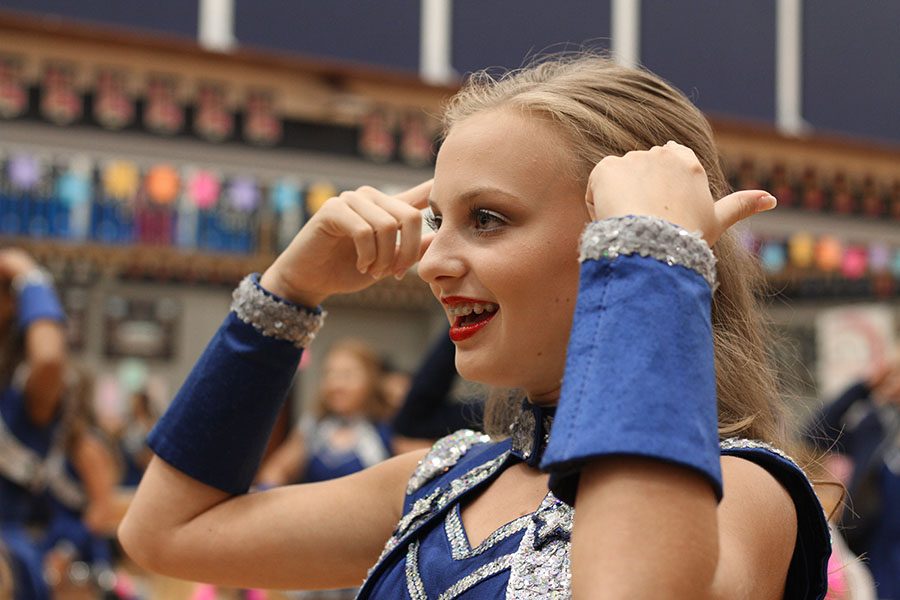 The annual Patriotic Show is a little different. The Silver Stars and Tomball High School Cougar Charms get ready together at Tomball High School.
"It's our tradition to talk and hang out with them as we get ready to bond," Colin said.
Senior and Silver Star captain Caroline Valdes takes responsibility over the team during games. As the student directly in charge of field commands, she whistles the Stars on and off the field, chooses stand routines and coordinates with the band.
"I make sure we're all quiet, standing to attention, and doing what we're supposed to be doing," Valdes said. "The goal is that we all look uniform, to look like one team and have a great performance."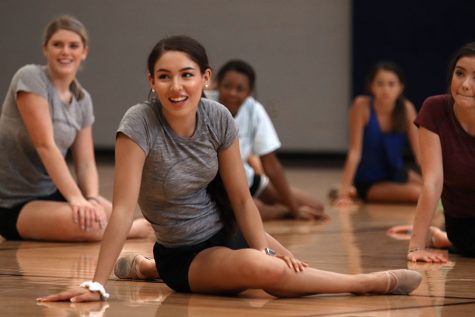 The social chairs keep up energy, morale, and spirit when the team's together while the dance officers take charge of practice. In their squads, they clean and drill the dances and send out packing lists to each girl.
"We take charge of the communication between Ms. Nail and the Stars," Valdes said. "That chain of command is really important for the benefit of the team."
The leadership team decides on a 'star of the week' and 'spirit girl of the week' based on energy and enthusiasm during practices.
"Every girl works so hard, so it's difficult to pick sometimes," Nail said. "We try to choose the ones that are going above and beyond for the team."