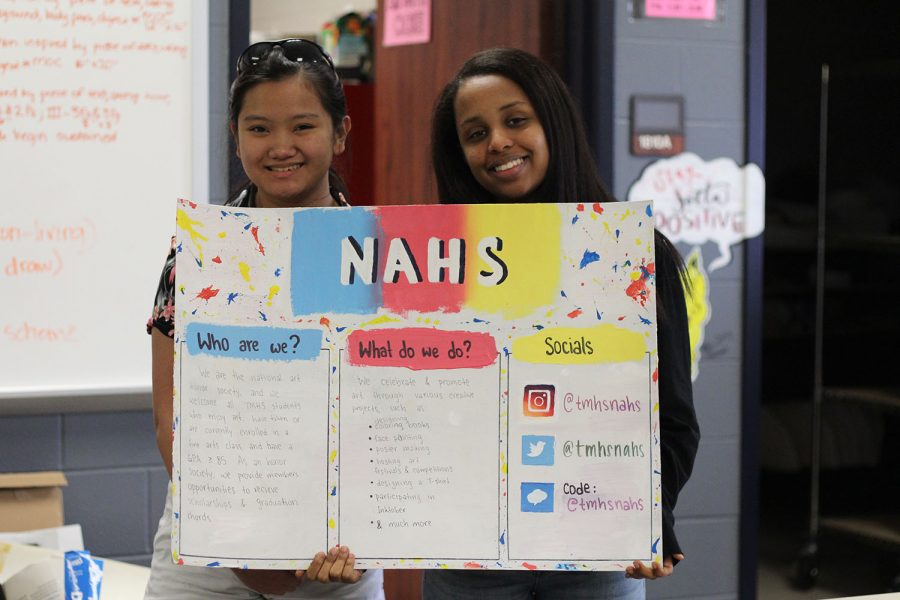 Laurie Carrillo
Today the National Art Honor Society will host a winter social complete with gingerbread cookies, hot chocolate, and a Secret Santa gift exchange- the fundamental part of any holiday hangout. But instead of buying cheap gifts that the recipients will probably never look at again, NAHS decided to add an artistic twist to make the gifts more meaningful.
"Our members drew names for whose Secret Santa they'll be, and they have to make a gift for that person instead of buying one," NAHS treasurer Aaeisha Baharun said. "Everyone participating put their preferences- like favorite color or TV show- on a form, and based on that their Secret Santa can choose something to create for them."
The homemade gift can be anything from a drawing to a sculpture or a crafty trinket, as long as it's inspired by something the recipient likes. These unique gifts create an opportunity for members to get to know each other and connect based on their favorite things.
"I'm excited to see people who may not know each other making such personal gifts," Baharun said. "It's fun to see how well your Secret Santa might get to know you and what similarities you might have."
The social will be after school on Thursday, and all members are welcome to go enjoy snacks and a holiday atmosphere. Members who signed up for the Secret Santa will also give and receive a handmade Christmas gift.
"It's cool to know that someone cared enough to spend time making something handcrafted that you can't get in a store," Baharun said. "It's something special that you'll remember forever."