Behind the Scenes: Getting ready with Color Guard
Read more "Behind the Scenes of Band" stories here.
After school on game days, the entire marching band has a full run of the halftime show on the turf field.  Following the run through and a short meeting, flags, rifles, and sabres for the color guard are sorted through, organized, and put into flag bags to load onto the trailer.  Once equipment is loaded, the color guard changes into their costumes and begins the process of hair and makeup.  
The color guard has a generous 45 minutes to be in full costume with hair and makeup done. Typically, members can be seen outside of the auditorium or in bathrooms getting ready.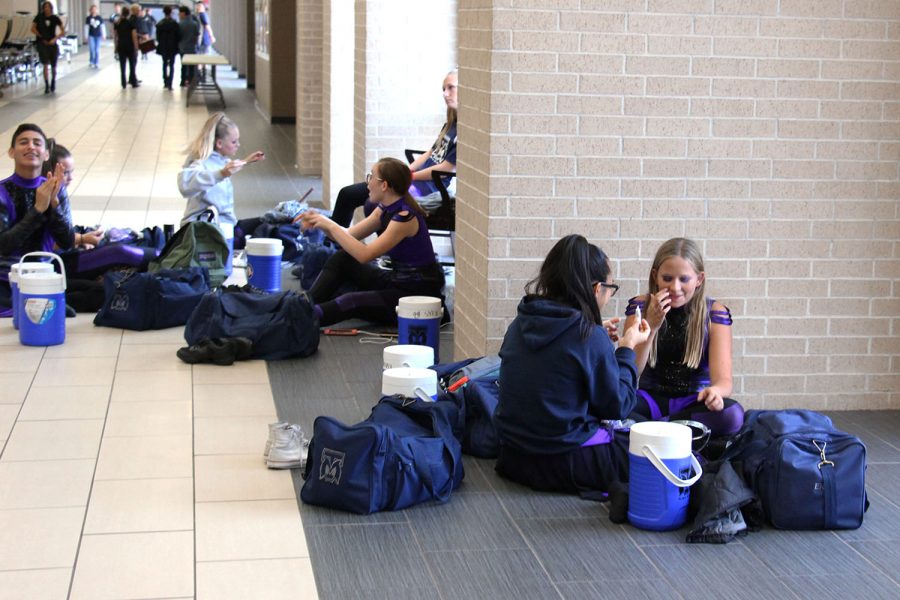 "There's a lot of frantic rushing around," squad leader and junior Kylie Mustachia said.  "We end up having to do what we don't finish on the bus."
For football games, the color guard's hair is a simple slick high ponytail.  On the bus, a leadership team member will walk around with gel or hairspray to make sure there are no extra hairs sticking out.  
The makeup this year, on the other hand, is a purple smokey eye and purple lips.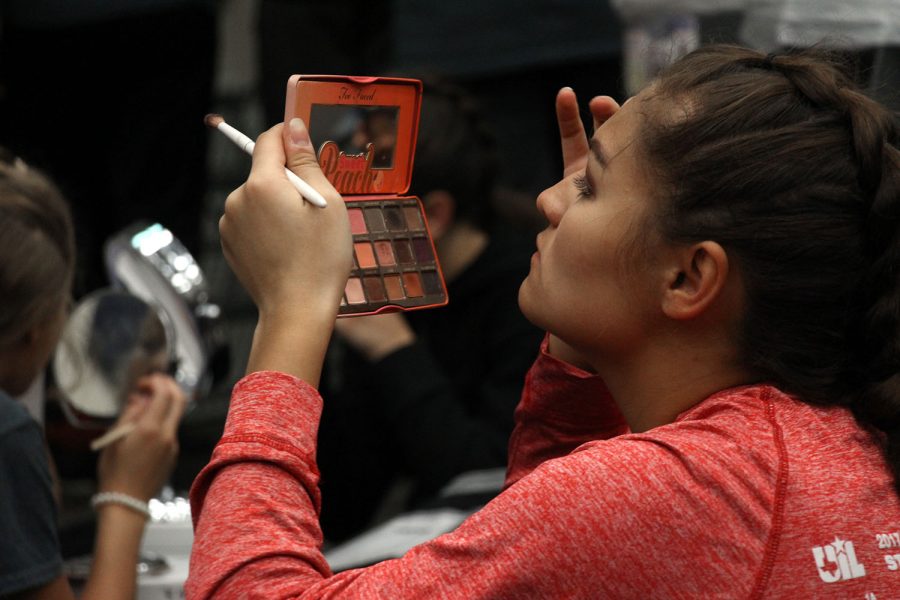 "I think it's the coolest makeup we've done so far," squad leader and junior Michiko Llosa said.  
The band meets in the cafeteria to eat and have a meeting prior to leaving for the game.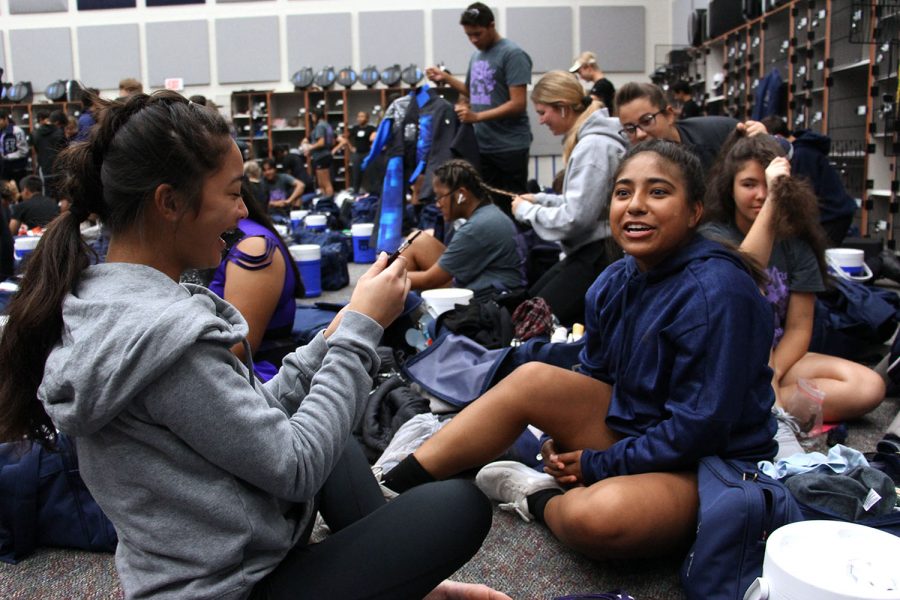 Toward the end of the first quarter at football games, the color guard leaves the stands to get warmed up for their halftime performance. 
 "Leadership goes to get flag bags at the trailer and then we go where there is room to warm-up and practice," Llosa said.
The members get into a stretch block to stretch and then split into their different equipment blocks to go through basic fundamentals and run through difficult parts of the show.  
"We end up tossing in the dark with the distant lights from the stadium being our only source." Mustachia said.  
The color guard performs with the band at every football game.