Behind the scenes: Loading up a halftime show
Read more "Behind the Scenes of Band" stories here.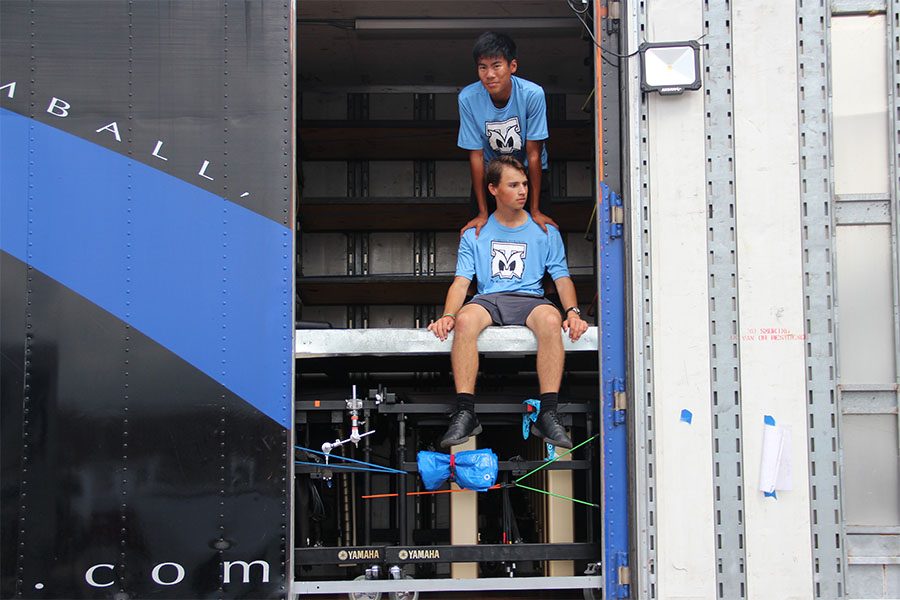 While all the other band members are in the air conditioning, these members are out lifting and loading in the Texas heat, making sure the band has everything to be successful for game day and contest day.
"We work really well together," loading crew captain Ian Brown said. "We have great communication which is key."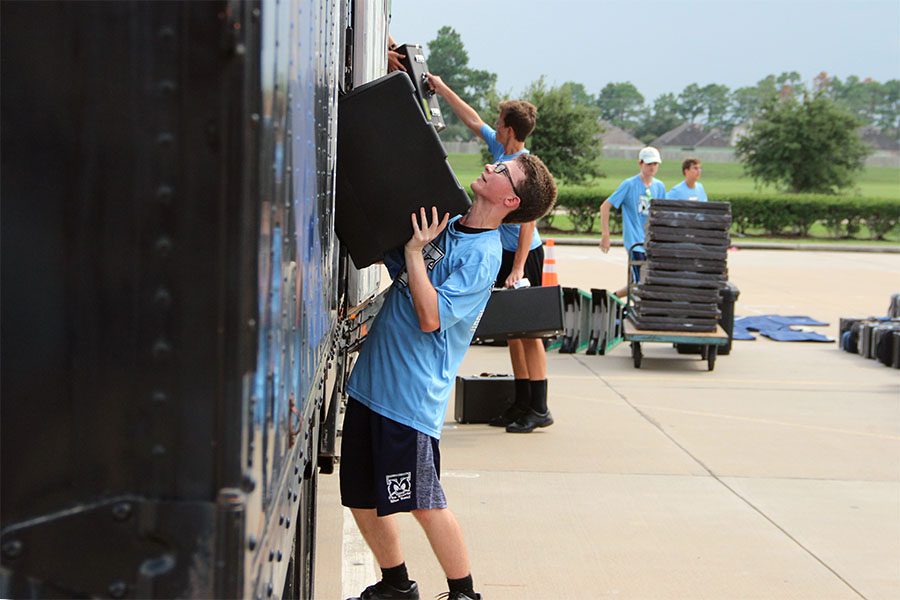 The captains begin their job before the rest of the loading crew.
"Before run through starts I make all the Gatorade," loading crew captain Giovanni Caruso said. "Then we set it on the carts."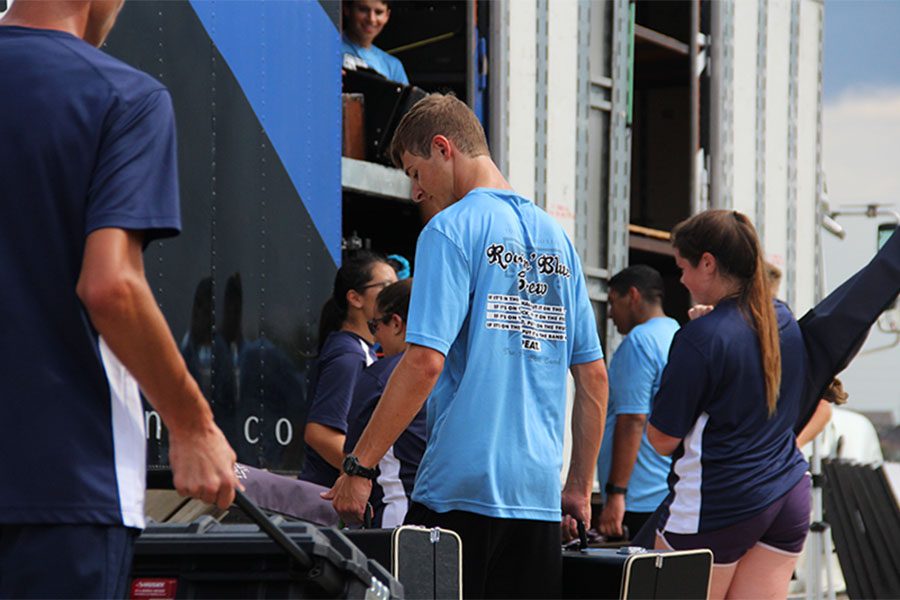 On game day, they begin loading as the band finishes a run through of the show.
"We go straight to the truck and bring in the drum major podiums," Caruso said. "We also get instruments from the band members and load the props for the show."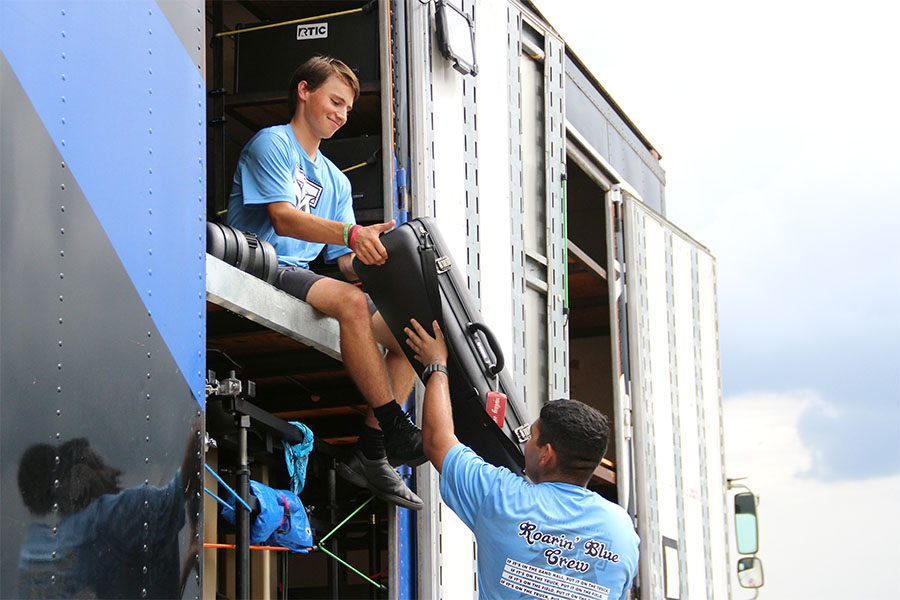 The crew has two trailers to load, an 18-wheeler and a small trailer where everything has a specific place.
"We have different sections and two trailers. The top of the big trailer is for instruments," Brown said.
"The bottom is for the pit and front ensemble equipment. The smallest truck has the props."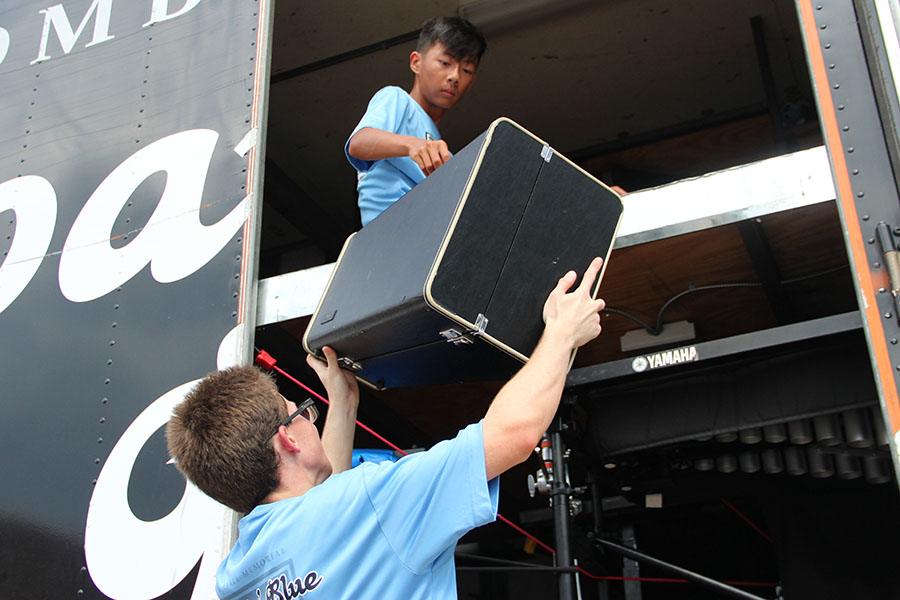 Many members join to give back and to make sure everything is done correctly.
"I really wanted to be able to help the band in a significant way," senior Jensen Rijken said.
The members all get along well and enjoy being a part of the team.
"There's just something about loading crew that I love doing," Caruso said. "It always brings me back."