Silver Stars prepare to finish contest season in Los Angeles
As the spring semester runs its course, the Silver Stars spend their long afternoon hours lugging large props to the gym and moving to the fast tempo of the music, all in preparation for Saturdays spent competing against Houston's best dance teams.
"It takes a lot of hard work, time, and dedication from the team and our director to make our contest season successful," Silver Star president Reagan Moseley said. "Competing is always a rewarding experience."
Last year the team traveled to San Antonio to compete but this year, for the first time in Silver Star history, they will travel to Los Angeles in March to compete at Crowd Pleasers Dance Nationals.
"Our goal is top three but it's going to be more of a showcase where the girls can just have fun," Silver Star director Samandra Nail said. "It'll be exciting to watch performances from teams we've never seen before."
As part of their spring trip, the team will visit Disney and Universal before competing on March 9 at the hotel they're staying at.
"We've never danced on carpet before so it'll be interesting," Moseley said. "There's a possibility that we'll practice in the band hall to prepare."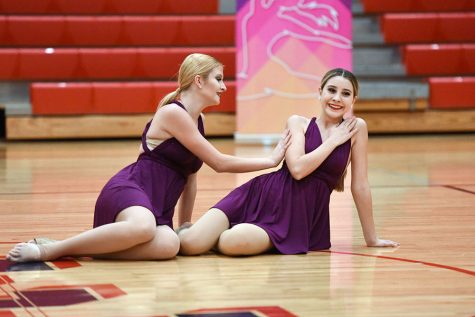 The team's competition season began with a pre-season contest at Friendswood High School, in which only dance officers and soloists participated on Jan. 25. They took home the Grand Champion award for their officer team and placed first in the contemporary, jazz and lyrical styles.
"I was proud of them even before awards started because they accomplished everything we wanted," Nail said. "Getting Grand Champion officers was just the cherry on top."
They competed with four full team dances in pom, jazz, lyrical, and for the first time, replacing team kick, novelty. It's a theatrical style that includes several props, intricate costuming, and a storyline base.
"This year's team is very special," Moseley said. "We're trying out a lot of new things this year so I'm excited to see where the year takes us."
The Stars learnt all their dances during their summer camp and began the audition process after football season. After establishing formations, they began a thorough cleaning process for proper placement and technique.
"We polish every single detail to make sure every girl looks the same," Nail said. "Afterward, we work on building our stamina and perfecting our performance quality."
During contest show week, the team runs through all four dances every day. On some occasions, it's what they call a "one and done" where only one run-through is necessary but sometimes it takes several for the team to be satisfied with all the details.
"It's a long process but it's definitely worth it when you hear the applause on contest day," Moseley said.
They competed at Clear Lake on Feb. 15 and in Morton Ranch on Feb. 22, taking home several placements in all four team categories and in soloist rankings.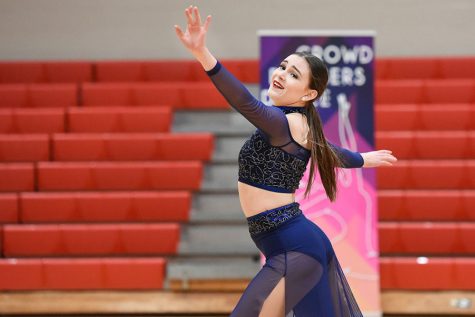 "There's a lot of pressure to do well at contests because of the Stars' reputation," sophomore Silver Star Becca Rincon said. "Every contest is nerve wracking but still exciting."
The Stars encountered formidable competition this year. Among the standard 30 teams were Nederland, Ridge Point, and Kingwood high schools, skilled teams with styles similar to the Stars.
"Tough competition really motivates the girls to work harder," Nail said. "It's really enjoyable to watch these amazing teams. We have a lot of respect for them."
Each year brings changes to the team. They encounter different challenges as new members introduce new dynamics but the Stars aim to stay consistent in their performance, teamwork, and title as Grand Champion team.
"Their goal is to remain strong as a team and as dancers, and that's always the same," Nail said. "The journey is a little different every year but our end destination never changes."