Fine arts department welcomes new construction
After returning from Christmas break, students and staff arrived on campus to see a new fine arts wing alongside more construction still in progress.
New band, color guard and dance facilities have been constructed and are currently open to students. Phase two of construction for theater, orchestra, choir and art are underway and will finish in July.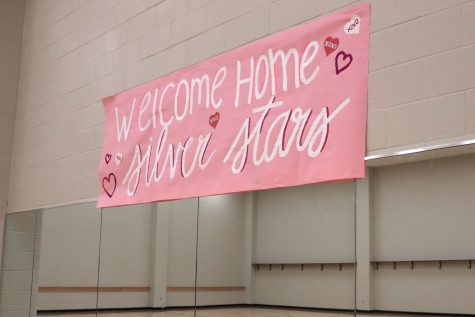 "The new band hall, color guard/dance facility, and percussion room are all operational at the moment and are accepting students," head band director Andrew Easton said.
The new band facility includes a band hall with additional rooms and offices, a percussion room, storage rooms and a uniform room. An additional storage room is being reworked, and a rolling garage door will be installed to move large band equipment. The color guard received a new storage room and will share the large gym with dance and drill team classes.
"The color guard/dance facility opened to the students on Jan. 13 and is fully functional," associate principal of operations Kevin Williams said.
The facility also includes offices and other additional rooms connecting to the gym.
"It feels so great to finally be in our very own full-size dance gym," drill team director Samandra Nail said in a Facebook post. "I cannot wait to get our logo on the wall, start decorating, and make this place our home for year 10."
Phase two of fine arts construction is underway and includes renovation and updates of old areas.
"Choir is not getting a new room but they are remodeling everything and reorganizing the room within the area," choir director Jed Ragsdale said. "They will restructure the room a little bit by turning the current ensemble room into a new office and one of our storage rooms into a music library to add more space for rehearsal."
Construction for choir is scheduled to begin during the summer and finish the following school year. Orchestra construction began Jan. 11 and its main projects include replacing the carpet with a hard floor and redoing the acoustics of the room.
"We are going to take over the old band hall, which is great because the orchestra program is growing to the point where this space is cramped and does not work anymore," orchestra director Peter Jagdeo said. "They have to retrofit the room to make it suitable."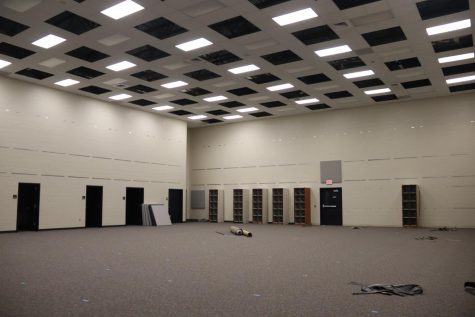 A new theater room and scene shop are also included in the construction plans for fine arts.
"For theater, there is going to be a new huge scene shop in the back of the auditorium, a new drama classroom and a technology upgrade for the equipment used in the class," theater director Robert Ballew said. "The plans will be finished in July and they have slowly begun to start construction."
In addition, there are preliminary plans for a new art room to be built by August. An art project display room will also be built alongside it.
All of this construction is part of a bond approved by voters in November 2017. Teachers and staff have held meetings for the past two years in preparation for the construction. While construction is a long process, many of the 2017 bond projects are almost complete. In addition, principals and staff have worked together with the construction crews to ensure that everything goes according to plan.