(No)tube for You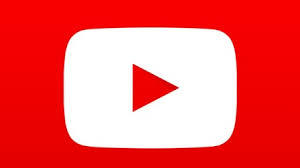 There is no better moment during class than when a teacher says 'Alright, now log into your computer and open up Chrome.'  In that second, a new dimension opens before your eyes and then you find yourself immersed into a world where everything is literally right at your fingertips.
Or so you think.
As of  August 26th 2013, many students find that a number of sites that they visited last year are no longer available to them.
"All the game sites are blocked," senior Amir Nazarian said. "The only ones I can really get to now are the ones off of coolmath.com."
However, it's not just game sites that the adminstration has disposed of. Social media sites, most online music players, even some online stores have been blocked on both the desktop computers and the public wifi.
"A lot of kids were getting really distracted," Nazarian said. "I mean when we used to do projects, people would be on Tumblr, on Youtube, Twitter and whatever. But at the same time, those sites really help in the classroom. Most of my Bio videos come from Youtube, so it's a disappointment to not be able to watch them in class."
Senior Elizabeth Woods shares this opinion.
"We [Yearbook] used Pintrest a ton last year," Woods said. "It helped us get design ideas for the yearbook. Now we can't access it during class, so we lost a huge resource."
This loss of resources is the main reason behind many underhand grumblings about the new blockages online. Youtube- the world's largest online video haven- recently found itself under the district's ban hammer.
"Youtube can be an experience to learn," senior Danny Doan said. "Us not being able to have that freedom to use on campus is a bit ridiculous."
Blockages come from TISD's Technological Services. They are the ones in charge of keeping Fortiguard in place.
"We did not request a block, "Assistant Principal Chad Smith said.
However, the students who find themselves having to turn gears in order to compensate for the newly additional blocks. Many teachers found themselves having to rework Youtube videos that they may have wanted to assign to watch in class into other parts of the lesson.
"I use Youtube all the time in Physics," Science teacher Vanessa Coronado said. "The kids love them, so I think that having a teacher log in for Youtube in class would be extremely helpful."
Students also agree.
"I don't like having to have my phone out during school hours to use Pintrest," senior Andrew Sellier said. "It's against school policy to have my phone out and I don't want to get in trouble, but at the same time I don't want to not have a nice yearbook."