Remembering Karri Barnett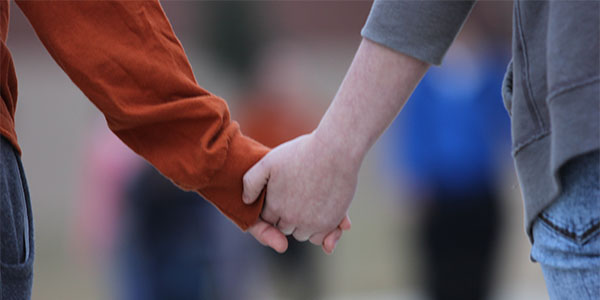 "She was truly adored by everyone who met her. Every time you saw her, she was smiling." Counselor Lashelle Nix said of fallen wildcat Karri Barnett who passed away on Wednesday, November 26.
Days before Thanksgiving break, the beloved math teacher was out for a surgery on her broken ankle, which went smoothly. The day before Thanksgiving, she wasn't feeling well and was admitted to the hospital, where she departed from a blood clot that had traveled to her heart after the surgery.
"The following Monday, I stayed in her classroom all day and talked to her students. I thought it was important to them to know what happened." Nix said. "Most of the students knew already, but there were a few that found out when we were telling them. There were lots of tears and a lot of confusion."
Although the students were clearly hurt and confused, the best thing they could do was remember how she was as a person.
"All of them said she was so sweet and caring, and always took time for them," Nix said. "She was truly adored."
From motivational posters plastered on her classroom walls to an extracurricular calendar that she kept track of to follow her students, she was more involved with the students than anyone would know.
"I told the kids to take out all that she poured into you, and go pour that into someone else," Nix said. "Whether it's being kind to someone in the hallway, standing up for someone who's being bullied, or adopting a family over Christmas, take all that love she poured into you and keep it going forward."
Some that are closer to Barnett felt shocked and confused when they got the news.
"I got a phone call from another teacher who told me, and we hung up. I couldn't process it," Math department chair Christine Kilcoyne said. "I called her phone and I was looking at my husband as it was ringing, and I was saying 'Answer your phone Karri, answer your phone.' Her husband answered, and that's when I knew."
This loss hit a little too close to home and has been a struggle to deal with, but she knows she can turn to doing what she loves and do it for one of her closest friends.
"Teaching has been my therapy through it," Math department chair Christine Kilcoyne said. "I don't think she would want me to dwell on it too long."
Everyone around this fallen wildcat knew that she was one of the most happy and compassionate teachers at the school.
"She would want to be remembered as a wonderful human being, which she was," Kilcoyne said. "She was a good teacher, wife, daughter, and also a great friend."
Losing a wildcat in this family can be simply fixed by doing things for them in their memory.
"Find something to do in her name and in her honor because I think she will always be remembered." Nix said.