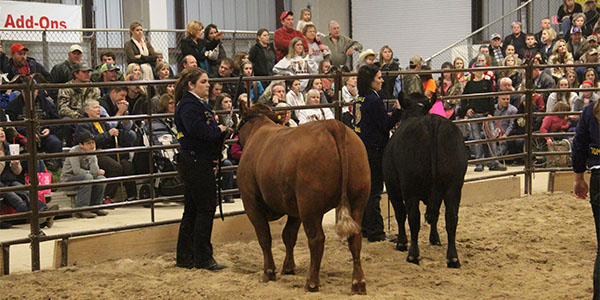 Contest season has arrived for seven FFA judging teams as they prepare for Area this Saturday, April 11. Being on judging teams give students the opportunity to express their talent and commit to what they love.
They've been all over Texas, including San Antonio, Houston, and College Station. Going to different judging contests gives them more practice for Area State Competition.
Ag teacher Katie Lewandowski teaches her student judges conformation, habitat, and breed to prepare them for the contests.
"We have had a few contests but our Area contest is next week," Lewandowski said. "That'll tell us if they progressed."
Out of 12 people on each team, only four of them get to go to Area. Senior Cheyanne Foster, one of the four on the horse judging team, admits that these competitions help her in other aspects of life.
"It's a fun event to do outside of school and it has given me confidence to do other things," Foster said.
Different teams mean different competitors.