School Grows, Technology Advances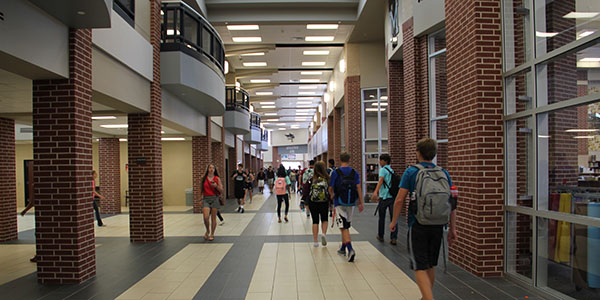 This summer, TISD passed a new rule allowing students to use cell phones during lunches and in between classes. Most students have caught on to this rule, but some are still unaware that they will not be punished texting, calling, listening to music, and taking pictures in between bells.
"We have a student population that is very responsible and takes care of their business," Principal Carol Houston said. "When kids behave and they follow the rules respectfully like our kids are, you can grant them more freedom and not have to worry."
Last semester, the staff began to implement this idea to help decrease the chance of students using their phones during class.
"It was a change in culture and the fact that we rely so heavily on our cell phones for research, information, and communication," Houston said. "Tomball is very conservative, but they felt like in that area, we could loosen up a little bit."
In just one week, there is already improvement in the student's behavior towards cell phones, and the students are happier now that they have a little more freedom.
"If our kids can handle that and they are mature about it, then we should be able to let them use their technology," Assistant Principal Chad Smith said. "There have been few problems so far."