Wildcats Put Some Pep in Your Step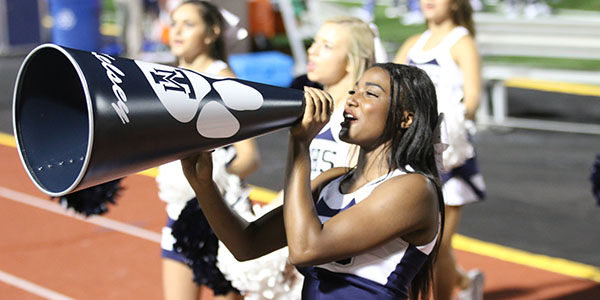 Cheerleaders, silver stars and members of StuCo strut their stuff to get everyone pumped for the upcoming game.
On Friday, November 6 the only pep rally for the entire year will be held in the gym.
"The main officers of StuCo get together and decide how what they're going to do to prepare for the pep rally," sophomore Dianisse Santana said.
The football players make an appearance across the gym while the cheerleaders and silver stars follow their routines to make the Wildcat crowd go wild.
"When I see everyone cheering my team on at the pep rally, it gets my heart pumping," junior defensive tackle Jaylon Johnson said.
Students have a schedule shortened by five to 10 minutes early in each class, leaving around 15 minutes of anticipation for the students.
"StuCo goes on their twitter and other social medias to spread the word to see who gets to participate in the competitions," Santana said.
This year students are really looking forward for the first pep rally as it is the only one for the entire football season.