Painting for Patriotism
Every year, school spirit is promoted by events like pep rallies, or through words of encouragement to boost school pride. This year, attempts to increase school spirit are greater than ever before.
Chad Smith, the new principal, promises to increase school spirit to the highest it's ever been.
"It's important for students to enjoy their high school experience," Smith said. "I believe that it results in better performance and success in the classroom."
Keeping up with this promise is the pride and patriotism demonstrated by new assistant principal Kevin Williams. In what little time he has been here, Williams has already displayed great enthusiasm for this school and and its students.
"I love to spread school pride, spirit, and energy," said Williams. "It's fun to be energetic and help spread some school patriotism."
Smith is in full support of all of the patriotism displayed by Williams and other faculty. He knows it's important teachers also show school spirit, not just students.
"I think it is significant to have all teachers display school pride," Smith said. "When teachers get their school spirit up, the students get their school spirit up as well."
Before this year, Williams was an assistant principal at Tomball High School, and rumor has it he would paint his face red for every pep rally. Many who heard this rumor were wondering whether or not he planned on doing it here for Friday, September 2nd's pep rally.
"I will be painting my face blue for the pep rally," Williams said. "School spirit is very important and should be spread, no matter what school I'm in."
About the Writers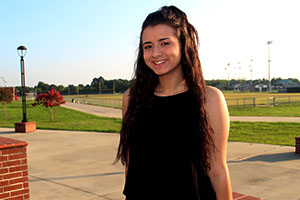 Aimee Rast, Staff Writer
Hey, my name is Aimee and I'm a junior. This is my second year as a staff writer. I usually spend my days doing homework and working at Whataburger....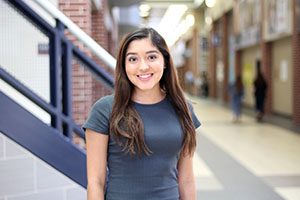 Sofia Gonzalez, Social Media Editor
My name is Sofia Gonzalez. I'm a senior and this will be my second year on staff. This year I am the Social Media editor, so I'm in charge of our Instagram...