Student Council Reveals 2016 Homecoming Theme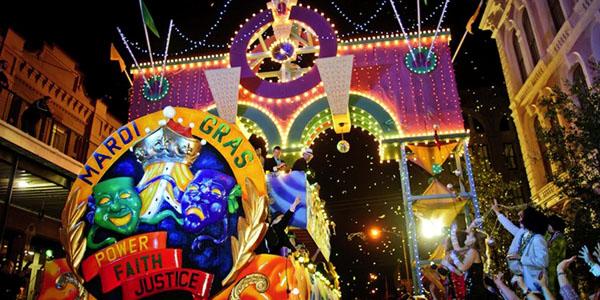 On the morning announcements Friday, September 2nd, Student Council revealed that the Homecoming 2016 theme is "A Night in the French Quarter". This is the first time the student body has heard the theme, and reactions have been overall, very positive.
The theme was nominated and voted for by the Student Council Leadership Team at the end of the 2015-2016 school year.
"We originally came up with three different ideas," Student Council Pride and Patriotism officer Erin O'Connor said. "We narrowed it down to the French Quarter because we knew a masquerade wasn't an option, but this could be close."
The New Orleans inspired theme was released in a video made by Student Council officer Nina Su. The video featured a little boy running around the city witnessing the colorful festivities.
"I really loved Nina's video," Student Council Pride and Patriotism Committee member Tritian Monis said. "I think it really captured the New Orleans culture."
Homecoming 2016 will be the school's sixth annual homecoming dance. With five others under their belt, the Student Council feels very prepared.
"Preparations for the dance started over the summer," Monis said. "By the time it actually comes, decorations should be perfect."
Student Council hopes that the decorations will make partygoers feel as if they are actually in the French Quarter. A sneak peek includes purple, green, and gold beads; trumpet-playing silhouettes; and huge masks.
"We are working really hard on decorations so it can be like students are actually in New Orleans," Monis said. "It's going to be really pretty."
The dance is scheduled for Saturday, October 8th.