Math Teacher Welcomes New Addition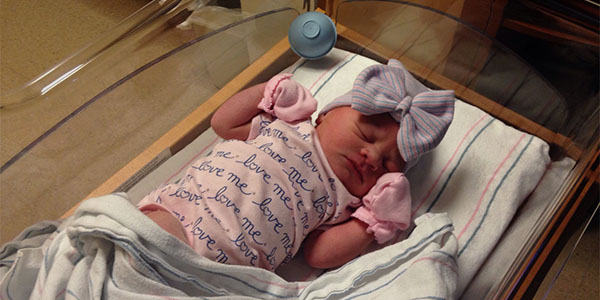 The newest "addition" to the math department came into the world Sunday morning.  Math teacher Jennifer Koster gave birth to a healthy baby girl, named Peyton Lee.
"When I learned that she finally gave birth yesterday, I felt very happy because she had been very nervous lately," math teacher Tessa Moore said.
The baby measured in at 6-pounds, 3-ounces and 18.5 inches.  Both the mother and the newborn are healthy and happy.