Wildcats Dominate Cougars in Blood Drive Contest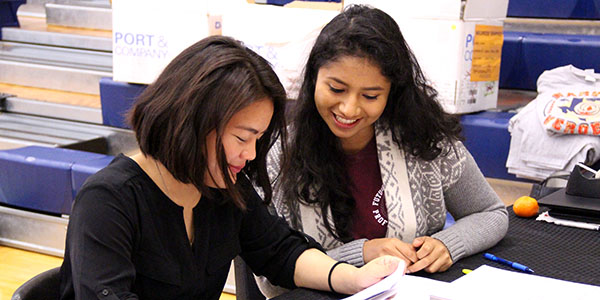 On Monday, HOSA hosted its annual blood drive, encouraging students to donate through school to St. Luke's Medical Center. Over 150 upperclassmen and faculty participated, competing with Tomball High School.
"We had a really great turnout," senior HOSA Secretary Sara Syed said. "We ended up saving about 400 lives, in total."
The district-wide blood drive instigated a competition between the Wildcats and the Cougars at Tomball High School.
"We won," Syed said. "We had a greater turnout than Tomball's."
HOSA had to make a lot of preparations to ensure the event's success, starting with sign-ups at lunches, and ending on the day of.
"We had to set up the gym, stacking chairs, un-folding tables, and more," Syed said. "We invited the St. Luke's people and it was all a whole lot of improvisation."
Students signed-up to donate were pulled from classes throughout the day and taken to the gym.
"As HOSA officers, we had to be in the gym all day," Syed said. "We had to point them in the right direction, check their forms, keep an eye on them, et cetera."
Many students who donated remained disoriented for the rest of the day, and HOSA officers had to take the necessary precautions to make sure no one could get hurt.
"After they donated, we would make them sit down and eat a snack," Syed said. "You can't walk around or exercise, we didn't want anyone to collapse."