StuCo Shows Principal Appreciation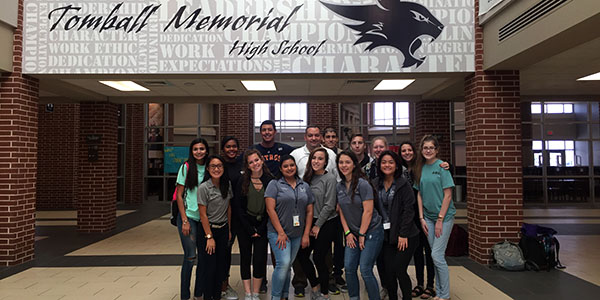 The month of October was Principal Appreciation month.  Student Council rounded up students to form a compilation of surprises for principal Chad Smith.
"We really wanted to get the students to interact with Mr. Smith and we wanted him to feel special and to know how we really feel about him," senior Jessenia Escobar said.  "The upperclassmen have really gotten to bond him with and seeing his reaction to our surprises gave me goosebumps."
One of the many surprises, included sticky-noting his office with handwritten notes from students.
"The part that meant the most to me was that the notes were written by students," Smith said.  "The fact that they took the time to write them is amazing.  I kept them all and I read every single note."
Along with this, Student Council also decided to produce a video to recognize Mr. Smith in honor of all the hard work he puts into his job.  In the video, Student Council was able to capture raw moments of Smith, and asked students their opinion on him.
"The video was one of the best parts, mainly because I can keep that," Smith said. "Sometimes you get so busy doing everything and you don't realize all the people you've interacted with and impacted; but for the kids to make the video, it meant a lot and was also pretty emotional for me too."
Smith is a person who enjoys all aspects of his job and who treasures the growth of his students.  Through his years he has not only learned a lot, but has been rewarded with more than just what was done for him through Student Council.
"Being a principal is the most rewarding experience I've ever had.  Our kids work so hard and do so well," Smith said.  "When you see kids at the end of the four years and you see where they started and where they finish, it's one of the most rewarding things you could ever have, it's incredible."