School Ranked Among Top in State
Education is the fundamental building blocks to a successful future, and having the right teachers and a lot of motivation makes a school a great environment to be in. This year, Tomball Memorial was ranked the nineteenth best high school in Houston and sixty-eighth in the state.
"I'm so proud that our students have been doing as well as they are," principal Chad Smith said. "We've always monitored where we are in relation to everyone else, and it's always been a goal of mine to be the best."
Ranking among specialized, application-based schools requires rigorous curriculum.
"We've been very selective about the teacher selection process," Smith said. "I feel like our teachers are doing a great job."
Students play a big role in determining the placement of high schools. If the teachers are doing their part and the students their's, everything falls into place.
"A lot of it has to do with how devoted and how serious our students are about academics, I have no doubt when sixty percent of your students are in AP classes that you're going to do well," Smith said. "All of our extracurricular clubs and organizations value the academic side, they all have an academic focus in addition to an extracurricular focus as well."
Putting a much greater emphasis on academics sets this school apart from others in the area.
"There are schools that are academically successful, but we push it to the max. We create an environment where it's very disciplined and students are well-behaved," Smith said.  "A ton of our students are in extracurricular activities — over half the student body.  That's not very common everywhere you go."
"The ultimate question is, is it a place where kids want to come to school every day, do they like their high school experience and that's the most important to me."
About the Writer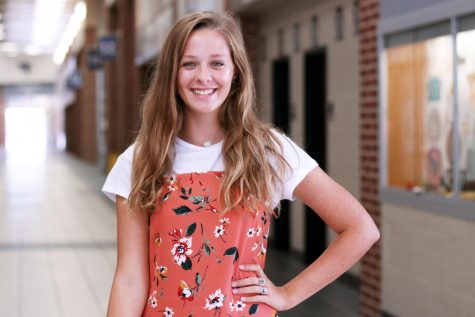 Madaline Cannon, Copy Editor
Hey, my name is Madaline, I'm a senior and this is my third year writing for The Post. This year I'm serving as Copy Editor and Social Media Editor and...