UIL Team Wins First Place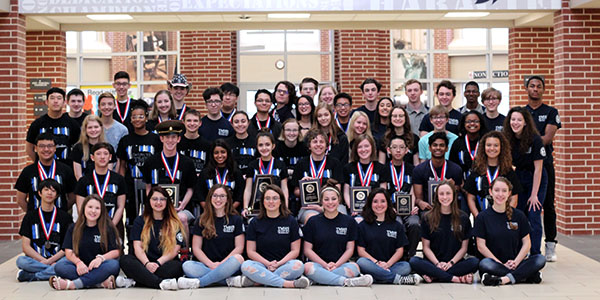 The University Interscholastic District competition took place Saturday morning through afternoon, and the school brought home first place in the whole competition as well as several smaller victories with many students on their way to the Regional contest.
"It's great to beat Magnolia," junior Alanna Craige said. "They are by far our biggest competition at the District level."
The title of champion in the overall contest was won by the school based on its many medals in each event, and the advancement of the theatre's UIL One-Act Play.
"I competed in Current Events, Social Studies, and several Journalism events," Craige said. "Placing not only in those contests but also as the number one school is so exciting."
Regional UIL contest will be at Magnolia High School on April 14.