Optional Assembly Planned to Honor School Shooting Victims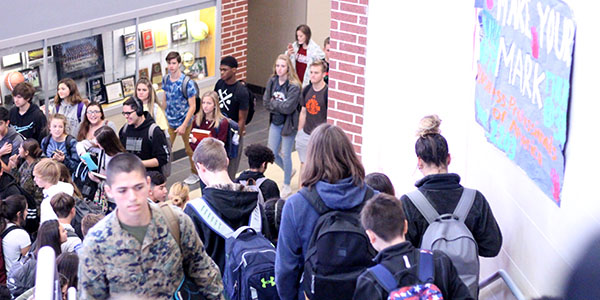 To display solidarity with campuses affected by school shootings and commemorate their victims, Principal Chad Smith and the Student Wildcat Advisory Group (SWAG) are organizing an assembly for Friday, April 20, the 19th anniversary of Columbine.
"We are holding this assembly to promote school unity and show our support to other schools," Smith said.
The assembly will run on pep rally schedule and feature student speakers reading from survivors' stories, poems and news reports.  Students are not required to attend and may go into the small gym if they do not wish to be part of the rally.
"This is not a walkout," Smith said.  "This is our school coming together and remembering the students who have lost their lives and honoring those affected."
Students will also have the option to sign a banner, which will be sent to Marjory Stoneman Douglas High School in Parkland, FL, where a shooting took 17 lives on February 14.
"Over spring break, I saw many other schools' responses," Smith said.  "It made me wonder what we can do as a school, since we weren't here March 14, when everyone else responded."