NASA field trip lifts off student curiosity in STEM field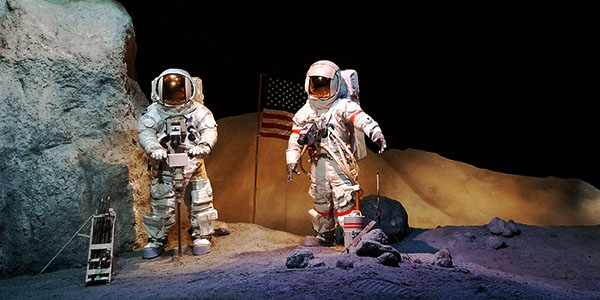 As a benefit of the Young Sheldon grant, students and science teachers visited NASA's Johnson Space Center on Jan. 17 and 24 to learn more about outer space, robotics and engineering.
"It was so cool to see the actual shuttles that orbited the Earth," junior Courtney Smith said. "It helped me learn more about the history behind all of it."
Students toured the space center in groups of 20, rotating through different stations, including a challenge in which teams competed to build towers of blocks using robots.
"My team won," senior Giselle Jimenez said. "We had made four stacks when the timer went off and won a take-home Orion assembly kit as a prize."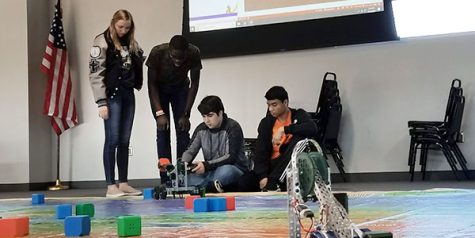 Another part of the tour included standing inside the plane that transported multiple space shuttles to their final destinations, often in museums. At the end of the visit, students went to the gift shop, where many bought NASA merchandise to commemorate the field trip.
"My friend bought freeze-dried space ice cream," Jimenez said. "It actually tasted pretty good, but the chocolate flavor was really bad."
About the Writer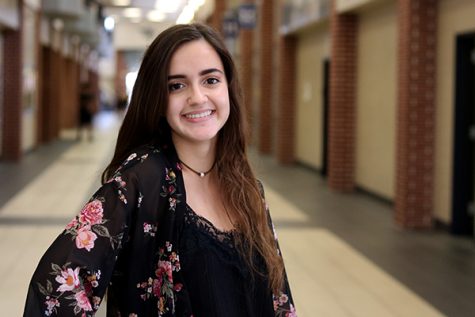 Alanna Craige, Editor-in-Chief
I am a senior who enjoys spending her weekends watching English and German soccer, kicking back with her two sausage dogs, and digging into some queso...