Students receive record number of Scholastic awards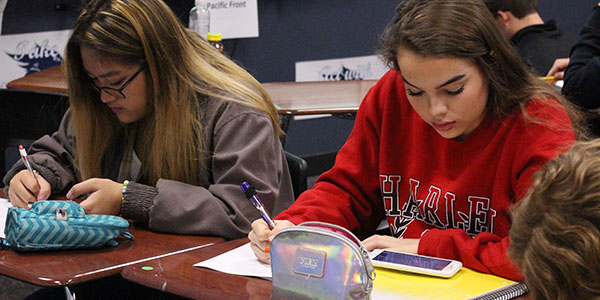 Last week, 55 TMHS students received Scholastic Art and Writing awards. Of the students who received awards, 10 achieved Gold Key and advanced to the national level.
"When we got results, I was just in shock," english department chair Janet Stackhouse said. "I believe almost every one of our kids who sent something in got recognized."
Compared to last year's 16 awards, this is a record number.
"We had a few more students submit this year, but really not much more than years past," Stackhouse said. "The results this year were just amazing."
The district sent 92 total submissions to the contest, 82 of which were recognized.
"We've always submitted the most out of any school in the district, and we did that again this year," Stackhouse said. "To see that 55 of the 82 students who received an award were TMHS students was mind blowing."
The school hopes to see more students submit and receive awards in the coming years.
"I think it'd be fantastic to see this number of recognitions grow," Stackhouse said. "I'm very excited for what's to come."