New WISE officers elected
     Last week, the 2019-2020 WISE officers were elected. Aaiesha Baharun is president, Lizzy Pham is Vice President, Sara Robinson is secretary, Sabrina Perez is public liaison, and Kiara Goffi is historian.
     "Some of the current officers are in my AP chemistry class," new WISE president Aaiesha Baharun said. "They told me to check my email and mysteriously walked away. I found out when  I saw the email, I was so glad and I gave them a hug and said thanks for choosing me for the position."
     The officers were selected through an interest form and an interview after school by the current officers.
     "Our election process involved a completion of an interest form that functioned as both an official intent to run, as well as a way for the current officers to get a glimpse into your personality and vision," current WISE president Elizabeth Schmitz said. "We also included a questionnaire with some inquiries about what the candidates would like to envision for WISE's future."
     The after school interview was ultimately how the new officers were chosen.
     "The questions were really interesting," new WISE club secretary Sara Robinson said. "One of the questions was if WISE was a cupcake how would you decorate it."
     The new officers hope that WISE will expand and be more well known around the school.
     "I want people to understand that it's not a huge feminist club," Baharun said. "I want people to understand that it's for everybody and you don't have to be a permanent member. Just come in and see what we're about."
     WISE has positively impacted each of its members and has given each a home.
     "WISE is about spreading kindness, positivity and supporting one another," Pham said. "It's a really positive group with different perspectives and personalities who are bonding and giving each other advice."
     The current officers hope that the new officers will help the organization grow and continue to spread positivity.
     "My best piece of advice would be to never underestimate how many girls the smallest acts of kindness can affect," Schmitz said. "Your ideas to bring the community together and grow it even more are priceless; you diligent efforts as a team have the potential to bring so many people together and build friendships, so always keep that in mind."
About the Writer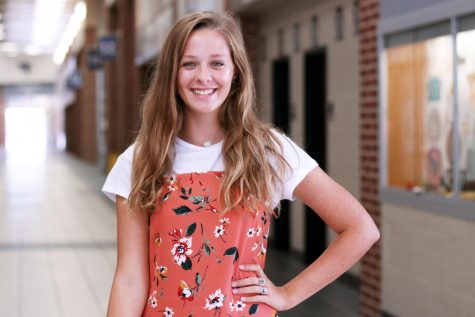 Madaline Cannon, Copy Editor
Hey, my name is Madaline, I'm a senior and this is my third year writing for The Post. This year I'm serving as Copy Editor and Social Media Editor and...