WISE Club holds fundraiser Thursday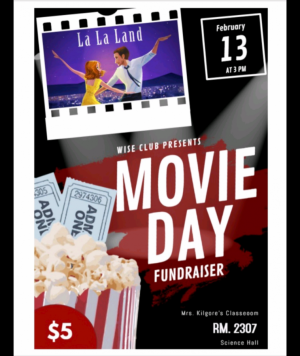 In order to raise funds for the Star of Hope Women and Children's Center, the Women Inspiring Success and Empowerment Club will hold a movie fundraiser this Thursday in room 2307.
The club will show "La La Land" and sell concessions, the profit going towards the women's shelter.
The goal of the event is to bring awareness to the issue of homelessness in the nation, specifically centered around mothers and domestic abuse victims.
Tickets are $5 at the door.