Yearbook Distribution Planned for July 30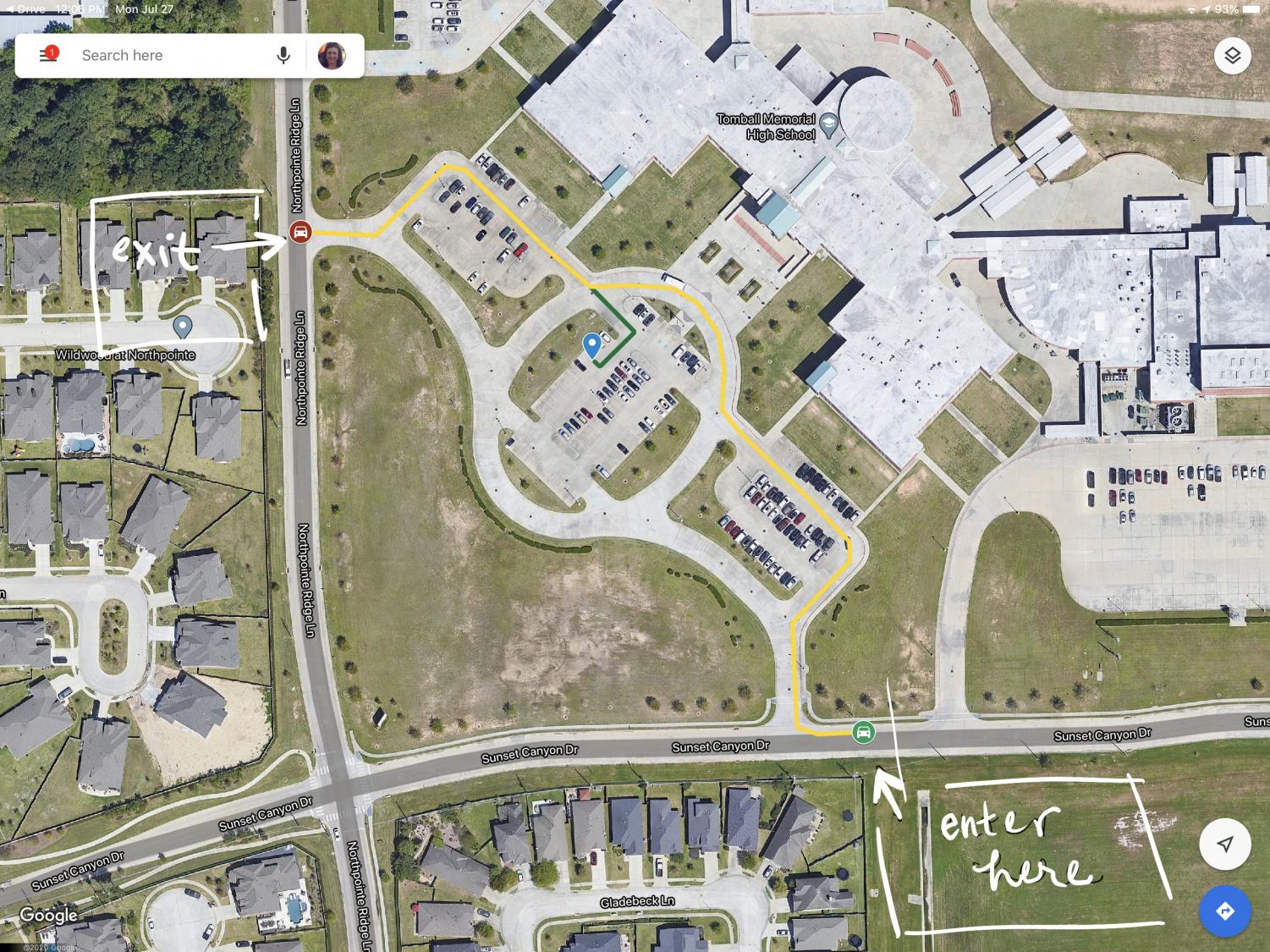 Members of the yearbook staff and TMHS principals will distribute the 2020 yearbooks Thursday, July 30 from 3-8 p.m. at TMHS via drive-thru pickup.
Please use the English parking lot entrance.
Please wear a mask, stay in your car, and bring an ID for verification purposes.
Please have the student's name written on a piece of paper in the front windshield. Use a marker and write so we can read it easily from a distance.
Someone will greet you and highlight your name on the list.  Then drive up to the tent with boxes, and roll down the passenger window to get a book.
Please adhere to the schedule below as much as possible to avoid long lines; there are close to 1000 books to distribute.
Last names beginning with:
A-F  3-4 p.m.
G-L 4-5 p.m.
M-R 5-6 p.m.
S-Z 6-7 p.m.
If you cannot pick up your book at the time above, please come between 7 and 7:45 p.m. We will be at TMHS distributing books until 8 Thursday night.
If you would like to verify your purchase ahead of time, please click on the TMHS Yearbook 2020 Distribution List to check for your student's name. If you can't find the name, please check any other names the book purchase could be recorded under. Sometimes, the purchase is in a parent's or sibling's name.
If you have concerns, please email [email protected] no later than noon Wednesday, July 29. I will do my best to respond in a timely manner. I will be in zoom meetings Thursday morning and working on setting up distribution Thursday afternoon, so I will not respond to emails on Thursday.
There are a few extra books, if you are on the wait list. Please watch your email the first week in August for information on how to purchase.