The Boys Next Door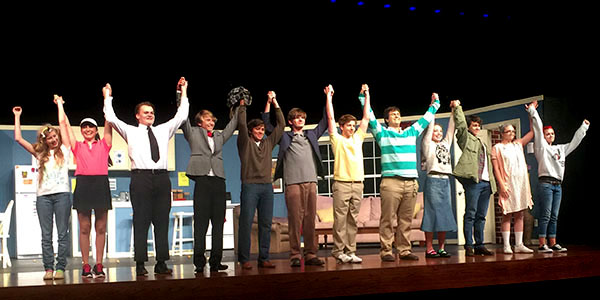 The Boys Next Door was an interesting and dramatic comedy about four mentally handicapped men living in a group home together. They have to face day to day difficulties while having a disadvantage at the same time.
The plot was very humorous while at the same time tackled the issues of mental disabilities. The story line had a certain flow and everything connected effortlessly. The dramatic parts in the play had everyone shocked because of the light and airy aura the play gave off.
Arnold, Norman, Barry, and Lucien, the characters of the play, were very positive despite the fact that  they have mental disabilities. Though the characters were similar, they also had different charismatic traits.
The acting for the play was phenomenal and enjoyable. The scenes were well created and had a joyful atmosphere that drew the audience in.
The set was built accurately to look like a real house, it was built with a lot of detail and hard work put into it. The set was built specifically for the mentally disabled men.
The sound and lighting filled the whole auditorium perfectly. Every inch of the room was filled.
Overall the play was magnificent and very well put together. From the sound and lighting to the characters and plot.