Talent Show Critique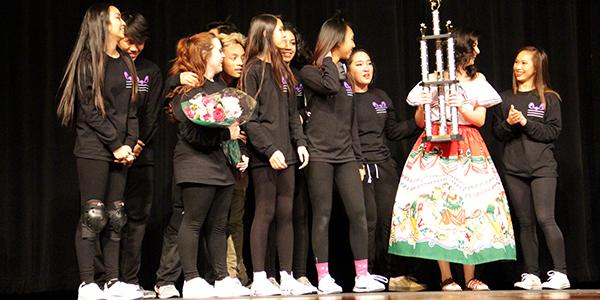 The talent show gives a chance for anyone with a talent to get on stage and show the school what they've got.  
There were 20 performances in the show, 10 in each act. All 20 were amazing and well done.
In third place was junior Daniel Smith, who put tears in people's eyes with his performance on the piano.
In second place was senior Ethan Dennerstein, who shocked everyone by his amazing performance arts act.
First place was a tie between The 'Ohana Dance Crew and junior Karina Peña.
Peña sang her heart out and shared a piece of her culture by singing mariachi song called El Pastor.
'Ohana's dance had everyone screaming and shouting, cheering them on. During the encores, 'Ohana had a moving set incorporated in the dance routine. It made the dance more interactive.
The background music and sounds were a bit overpowering for the singers. It was hard to hear some of the singing happening because the music was too loud.
The spotlights were perfectly done, they moved with every inch of the performer.
The show had lots of diversity as for the talents. There was piano, dance, instrumental, performance arts, even beat boxing.
Overall the talent show was beyond amazing.