Cat Critics: The House with a Clock in Its Walls
Hang on for a minute...we're trying to find some more stories you might like.
"The House With a Clock on Its Walls" is a child friendly movie with an endearing plot line following the life of a child orphan who moves in with his magical uncle.
Following the trope of the 'outcast' kid, the movie shows Lewis, the main character, as the unconventional child in an equally odd household. His new home is alive and maintains a strange attachment to him. Paintings move, words appear on walls, and as he begins his escape, furniture endeavors to stop his exit. Eventually, as it usually happens, he quickly adjusts to his new, magical surroundings and wishes to become a warlock himself. He fully immerses himself into his new reality, only 15 minutes into the film.
The plot thickens quickly when Lewis discovers his uncle smashing the walls in an attempt to find some hidden object, kicking off the real adventure.
Lewis' eccentric uncle is on a quest to uncover a clock hidden somewhere in the house, which is actually very important in this movie. There was once an evil wizard, named Isaac, who wanted to start an apocalypse to see what would happen after the world zips back to the first second of life and thus created a clock that would eventually tick down to the end of the world. With this plot line, all the tropes have been successfully introduced.
With high stakes and an endearing main character in Lewis, this movie is a refreshing breath of the childishness of our pasts. Nothing about this movie is really that original, since everything is a little predictable, but to watch the journey of an uncommon savior save the world never seems to tire audiences.
Movie Hack: Dollar movie theaters still exist. You have to wait two months to watch the movies, but honestly, compared to the $11 tickets at Regal, the 'Dollar-Fifty Movie' is worth it.

About the Writer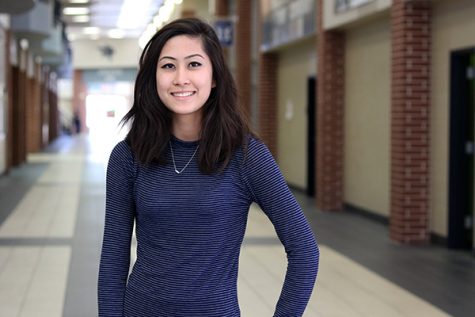 Brooke Ontiveros, Staff Writer
Hey guys, my name is Brooke, and I'm a senior this year. I hope to go to UT Austin, where I can finally, finally leave behind every embarrassing and irritating action I've ever made. I think for most of my life I didn't live as a person, but rather as a character in a melodrama, so now that I'm aware of this flaw of mine, I can finally become a good person. This is what I find most exciting about growing up, changing into a new and different person or at the very least editing yourself. So, to describe the newly-found Brooke, I can say that she is a complete idealist who takes people at face value regularly and ideas with skepticism always. Also, my newest hobby is driving in the dead of night with both of the front windows down and the radio off, as it is surprisingly peaceful.