Socially distanced senior year?
Ore James, Online Editor-in-Chief
June 27, 2020
I probably watched "High School Musical 2" over 30 times in 2007 (thanks, DVD player), and I can't deny its impact: I can't go near a golf course without humming "Bet On It", analog clocks remind me of "What Time Is It?" and my brain runs the choreography of "Work it Out" every time I step in a kitchen.
And while that oversaturated, colorful movie is by no means realistic, it certainly set subconscious expectations for the summer after junior year; in a way, it mentally prepared me for summer jobs and college planning.
But of course, "High School Musical 2" couldn't prepare me for the current reality.
The class of 2021 has been through odd times. We started high school with a once-in-a-lifetime hurricane and we're prepping to end with a global pandemic.
We unknowingly enrolled in Google Classroom High post-spring break, the activities we worked years to prepare for were canceled and our college applications will be anything but conventional.
When school finished in May, I hoped for a fresh fall start: I looked forward to holding my last marching season, to taking senior release, to buying more club shirts, to attending senior picnic and enjoying my last year of secondary education.
Lately, however, I can't help but feel stuck between wanting to live out senior year and slow the spread of our county's rising infections.
"
We're anxious at the thought of opening school, but we doubt the effectiveness of remote learning."
—
I constantly bounce between conflicting wishes: wanting to learn in-person and wanting to stay home, wanting to hold club meetings and wanting to flatten the curve, wanting a proper start to summer band and wanting band mates to stay risk-free. And this uncertainty seems to affect many of my peers: regular texts from fellow incoming seniors show that for some of us, we're anxious at the thought of opening school, but we doubt the effectiveness of remote learning; we wish to keep our families safe while fearing the end of our moments together as a community.
High School Musical 2 didn't teach me about section Zoom calls or socially-distanced classrooms. Senior year will certainly not be conventional – but I'm confident it will at least be memorable. I'm confident in the class of 2021's ability to find new ways to connect and grow in our last year of high school, and I'm confident we'll have an amazing graduation.
So here's to senior year. But spoiler alert: it probably won't be "High School Musical 3."
About the Writer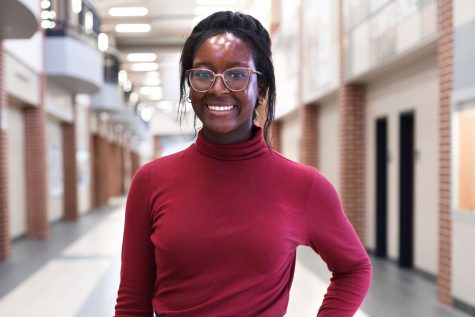 Ore James, Online Editor-in-Chief
Hey there! I'm a senior and this is my third year working on the site. If I ever have free time, you can usually find me taking photos, sleeping or listening...