Never Settles For Less
Looking across the long pool, the crowd grows silent as she and her competitors anticipate the signal to jump in. At any other competition, she would be fidgeting with her goggles as a part of her usual nervous routine, but that day, she was prepared to win.
"Usually people think it's freaky and stuff, but really it was just calming and normal. To me, it just felt like I was about to jump in for practice." Senior captain of the swim team, Katherine Moore said.
Saturday, Feb 22, Moore traveled to UT in Austin to compete individually at State.
"It was pretty much just another swim meet," Moore said. "Everybody's rested and has all of this energy, just rooting for their best time."
A perfect season of surprises, hard work, and practice all was behind her as Moore stood on the block.
"It was a really big shock," Moore said. "I wasn't even supposed to make it out of district."
Dealing with a back injury, she almost quit in the beginning of the season but her teammates encouraged her. Sitting out and watching her team do her sets during practice pushed her to work through her last year being captain.
"My doctors and I got together and decided that not training would be the best but I never miss a practice," Moore said. "I couldn't do anything at first and we all ended up blowing everyone away."
Coming out of state, she placed sixth in her singular competition and also achieved a personal best time. Without her teammates insisting on her to work through the season, she wouldn't have made it this far in competition.
"You always walk away from a competition thinking you could have done so much better," Moore said. "Being competitive like me, you never settle."
About the Writer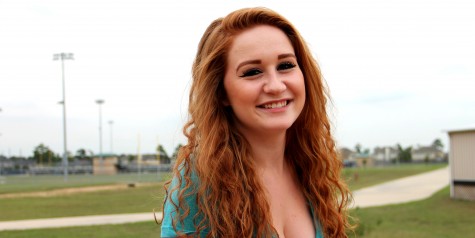 Kat Atchisson, Co-Editor
Hey, my name is Kat and this is my second year as Co-Editor and my third year of being a part of The Post staff. Being a senior this year, I'm excited...