Looking To Finish Strong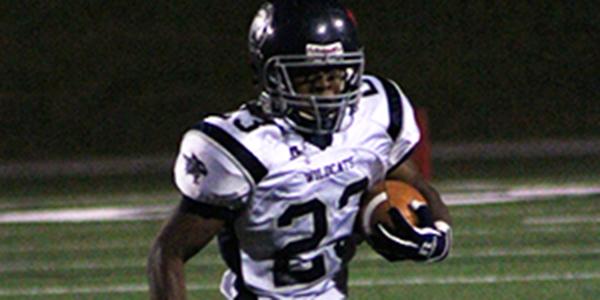 Tomorrow night, the Wildcats will play their last and most important game of the season when they go up against arch rival Tomball.
The Rivalry started in the fall of 2011 when Tomball Memorial was opened, marking the first time there was a high school in Tomball outside of Tomball High school.
Last year, when both school had seniors the rivalry became more intense, with things like trash talk and talks of "northside" and "southside." The rivalry has become a big part of the make-up of the school.
Last year, the Wildcats stole the victory after a failed two point conversion in overtime by the Cougars.
This year however, things are different. Each team is 3-6 and are out of playoff contention. But that doesn't mean this game doesn't matter to the players.
"The opportunity to play Tomball is incredibly exciting and I can't wait to play," Junior Levi Swang said.
In terms of stats, each team has its strengths and weaknesses. The wildcats has the upper hand on defense, giving up only 224 points over the course of the season compared to Tomball's 380. Tomball's offense however has scored 280 points this season compared to the wildcats 203, so it'll be a matchup of strength on strength.
For the team to pull out a victory, they'll need big performances out their star players, like senior quarterback Austin Kelley, senior running back Hunter Bradford, and senior linebacker Derrick Catherman who have all been a big part of the team's success.
"Play every down, every series, every quarter, for the whole game. Without taking a play off," Swang said.
"The toughest thing tomorrow will be the pressure to perform in such an important game to all of us." Senior Dillon Battaglia said.
And of course, this game is most important to the seniors, who want to finish their high school football career with a win against their biggest rival.
"To win the last football game of our lives would be incredible," Battaglia said.