Wildcat Soccer Falls to Lufkin Panthers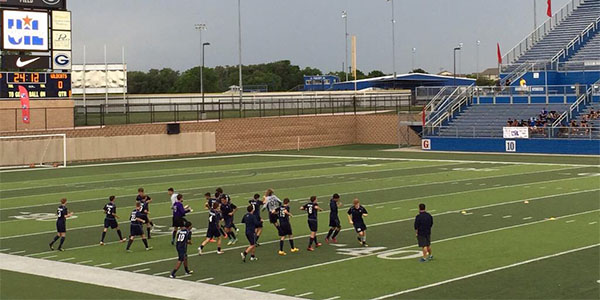 After a long, hard fought season, the Wildcat soccer falls to the Lufkin Panthers in the semi-finals for the state tournament in Georgetown. They ended their state run with a 0-1 loss, the lone goal was scored with only six seconds left in the first half.
The defense was fighting hard only allowing one goal for the three that went sent to Senior goalie Trevor Gibson. Both teams had corner shots towards the goal, but ultimately the only scoring goal was against the Wildcats.
The Navy Empire was also in attendance at the game to support the boys in the battle. Fan buses were filled with elated students as well as many other students and parents who traveled over two and a half hours in their vehicles.
Overall, the Wildcat soccer team represented their school with the utmost of pride, bringing home their region title and being humble for their wins the entire season. Win or lose, it is a great time to be a Wildcat.