Track Advances to Regionals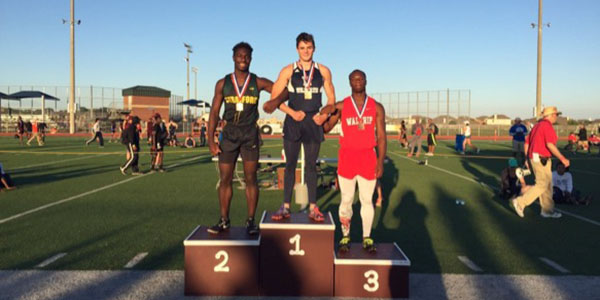 This past weekend, track teams competed at the area meet and many competitors are headed to the regional competitions.
Madisyn Carter finished 1st places in high jump and Maria Landeverde received 3rd place in discus. Ryan Roane placed 1st in an event and Cassie Johnson won 4th. Chase Hodge and Andrew Pool placed in the 110 hurdles. Mason Melancon won 1st in the 100 meter dash. Bryce Perkins, Grant Tran, Alijah Borjas, and Nic Hover are advancing to regionals in the 4×200 event. Kat Wiederrect won 1st in the 300 hurdles and Chase Hodge won 3rd.
These runners have been working diligently to meet their goals. Wish them luck as they move on to regionals.