Winning Streak Continues as Wildcats Defeat Galena Park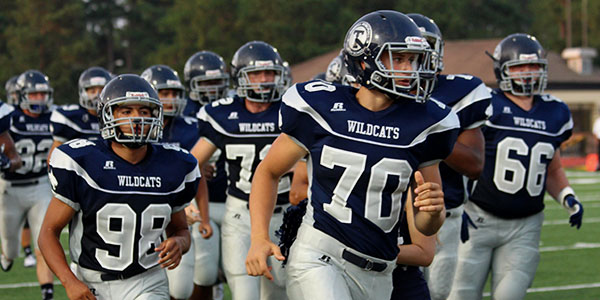 The Wildcats pulled off a 42-14 win over the Galena Park Yellowjackets to set a new school record with a three-game winning streak at the beginning of the season.  
Although the Yellowjackets took an early lead with a touchdown in the first quarter, the Cats rebounded with one of their own, followed by a 44-yard scoop by defense leading to another touchdown at the start of the second.  Six minutes before halftime, the Wildcats scored a nine-yard touchdown and ended with a powerful 90-yard drive to increase the halftime score to 28-7.
In the third quarter, Galena Park scored their last touchdown, answered by another Wildcat touchdown, making the score 35-14.  With less than five minutes to go, fullback Bryce Perkins scored a touchdown off a 39-yard run for the final score of 42-14.
This week is a bi-week, but the next game will be against Huntsville at home on September 23.