Volleyball Wins Against Tomball, Improves Record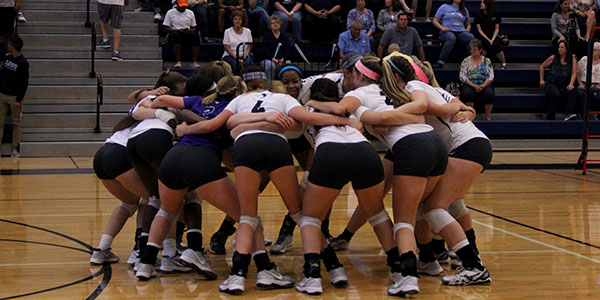 The Lady Wildcats swept the Cougars in volleyball on Friday. Both Junior Varsity and Varsity won all three sets.
"The game went great," Varsity player Emma McKeehan said. "We all worked really well together."
This is the Lady Wildcats' third game this season, and their third win. They have beaten Waller, Brenham, and now Tomball.
"This game was so exciting," Sharon Purcell said. "There was a lot of action."
With final scores of 25-23 in the first set, 25-16 in the second, and 25-21 in the third, the Varsity Lady Wildcats were thrilled at their victory over Tomball High School.
"Tomball was a tough team to play, so it felt awesome to beat them," McKeehan said. "We were all so excited and thankful that all of our hard work payed off."