JV, Sophomore,and Freshman Teams Play Thursday Night Football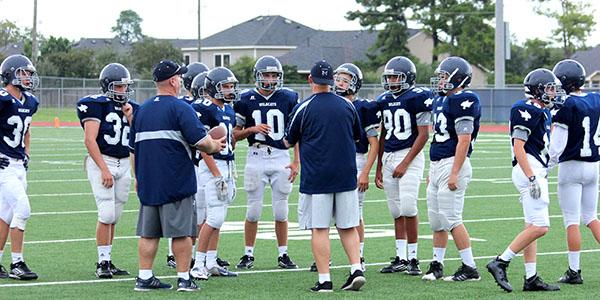 The junior varsity football team traveled to Huntsville last night for their first district game. The Wildcats played diligently in the first half but were overwhelmed by the Huntsville Hornets. The Hornets dominated the game and won with a score of 33-0. The JV team is now 3-1.
The sophomore football team traveled to Shadow Creek last night and dominated the Sharks. The sophomore team's offense was successful last night, scoring 24 points against Shadow Creek's defense. The Wildcats won with a score of 24-6 and are now 3-1.
The freshman teams played at home last night against Huntsville as well. The freshman team had a great first half, leading 14-0 at the beginning of the third quarter, but the Hornets came back to fight. The freshman Wildcats could not beat the Hornets and lost with a score of 19-14. They are now 3-1 as well.