Hard-Fought Game Ends in Wildcat Victory Over Huntsville Hornets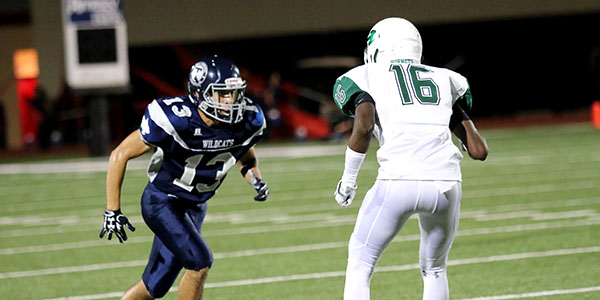 The Wildcats maintained their winning streak Friday with a 6-3 win over the Huntsville Hornets at home.
Kicking off the first quarter with a 36-yard field goal from kicker Enrique Carmona, the Cats took and held an early lead until the third minute of the second quarter, when the Hornets scored a 49-yard field goal to even out the score.
With just over five minutes left on the clock, Carmona scored another 32-yard field goal for the final result of 6-3, ending a very hard-fought game for the Wildcats and improving the game record to 4-0, breaking yet another school record.
Friday's game was also 8th grade night, where 8th grade band students joined the high school marching band to experience a high school football game. Young girls from the Silver Stars' dance clinic also experienced a high school game as they joined the Stars on the field.
Next week, the Cats will face off against the Magnolia West Mustangs in an away game and try to extend their streak.