Wildcats Lose in Overtime to Mustangs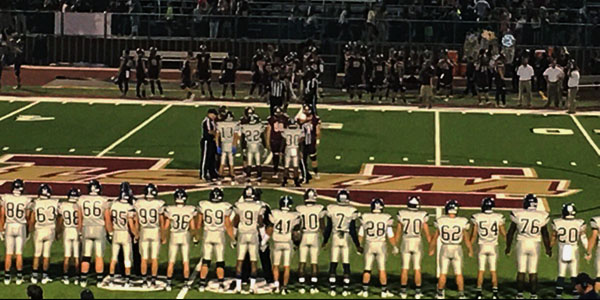 After coming from behind to take the lead, the Wildcats fell to the Magnolia West Mustangs in overtime Friday with a score of 21-14, ending their unbeaten streak this season.
In the first quarter, the Mustangs started out strong with a 25-yard field goal, repeating the feat in the second because of a strong defensive display from the Cats.  Kicker Enrique Carmona missed out on a field goal, leaving Mag West ahead with a score of 6-0 at halftime.
The Wildcats rebounded in the third quarter with a pick 6 to take the lead, turning the tables for a 7-6 scoreline. Tight end Ben Batts also recorded an interception.
Another interception occurred in the fourth quarter, followed by a three-yard touchdown.  The Mustangs rebounded with a touchdown and 2-point conversion to tie the score at 14-14 after a controversial call by the ref.
Overtime began with Mag West scoring a touchdown and securing the extra point.  The Wildcats failed to score after a snap went wrong on the first down, ending the game at 21-14 with a strong performance overall.
This week, the Cats will face off at home against the Brenham Cubs for their homecoming game.