Tennis Moves on to Playoffs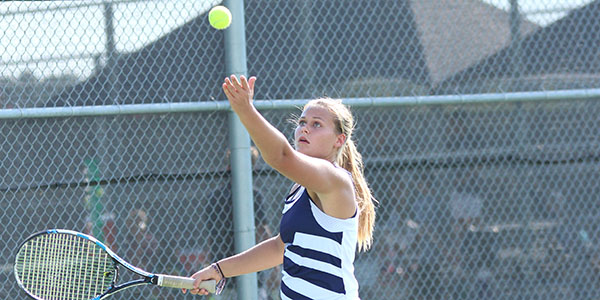 Wildcat Tennis has accomplished many impressive things this season. The time and dedication from players has paid off immensely.
While other sports teams, such as football, began their seasons undefeated, tennis was also making a name for themselves.
"We went the entire season undefeated," junior Mason Purkis said. "Sadly, we lost our last match, but we still finished 2nd in districts, so I'm really proud of us."
The tennis team started practicing during the summer, ensuring they would perform well at matches. During that time, the team held tryouts and prepared for their season, which began the first week of school. They now practice for an hour and a half everyday after school.
"All of our hard work has really been paying off," Purkis said. "We're going to playoffs, and if we make the finals there, we can advance to regionals which would be really cool."
The team entered this season with fairly low expectations. Due to some of their best players graduating last year, the team was not very confident in how they would perform. Players did not realize that they were capable of doing so well this season.
"I honestly had no clue how this season would play out," Olivia Delgado said. "The addition of so many new varsity players caught everyone by surprise, but they've really proven themselves with all their wins."
Although they started off unconfidently, this season has been incredible for the tennis team. They have high hopes for their future and are really hoping to win playoffs so that they can advance to regionals, where they'll hopefully take on a win.