Beginning the Lady Wildcat Basketball Season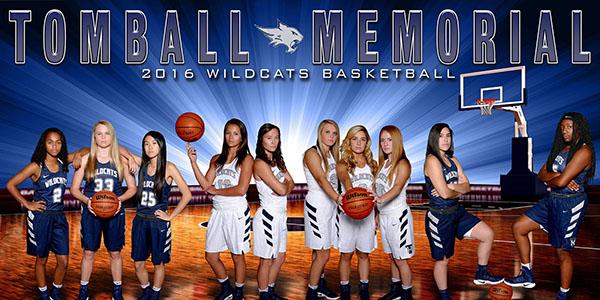 The air inside the gymnasium is heavy with passion from the varsity Lady Wildcat basketball players.
"Being part of the Varsity basketball team is like having another family," varsity player Carlen Diaz said.
Diaz has played basketball throughout her years at Willow Wood Junior High and throughout high school. She has also played for an AAU team. She enjoys playing on teams because of the friendships made.
"Before games, we play music and motivate each other," Diaz said.
The Varsity players have won eleven games this season, and have lost two.
"Winning a game shows that our hard work does pays off," senior varsity player Elissa Leach said. "It motivates us to continue to practicing so that we can keep winning."
The girls have played many schools, with two of their easier games being against Splendora and C.E. King, while the harder games were against Clear Lake and Dayton High School.
"Losing does not feel good, but does teach us how to fix our mistakes." Diaz said.
The teammates have spent years of high schools together and know how to work with each other.

"Being a member of this team has been one of my favorite parts of high school," Leach said. "We have all become close throughout the years, and we help each other play to the best of our abilities; playing has helped me grow as an individual."
Leach has played basketball throughout all of high school, as well as during 7th and 8th grade. She has also played on many Alodia teams and on a club team called Premier. When she was younger, she played many sports. Leach chose to continue playing basketball due to the excitement of the game.
"I enjoy being a part of an amazing group that I get to call my teammates," Leach said. "We are always encouraging each other to do our best, whether it's on or off the court."