4×4 Relay Won Shoeless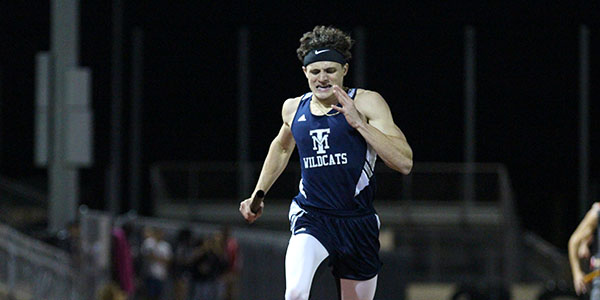 At the sound of the gunfire, the runners take off, moving as fast as they can to beat their competitors. On the first lap, the runner runs his fastest, trying to reach his teammate before the competition does.
On the first leg, junior Andy Perez started off strong and put the Wildcats in a third place position.
After running the first leg, Perez handed the baton off to senior Collin Rippy.
"I was a little nervous, but I knew I had to put the nerves behind me," Rippy said. "I had to do my best and win my leg of the race."
During the second leg of the race, Rippy closed the gap between second and third, but they were still in third place. At the end of the second leg, Rippy handed the baton to senior Troy Robertson.
"When I saw Collin closing the gap, I knew what to do," Robertson said. "I had to catch up to place Mason in first."
After Robertson received the baton, he caught up to the first place runner. Robertson started the third leg in third place but made up ground for his team. On the final stretch of the third leg, Robertson pulled ahead and moved into first place, handing the baton to junior Mason Melancon with a first place position.
"I became pumped when I saw Troy pass those in first and second," Melancon said. "When I saw him pass them, I knew I couldn't lose the lead and I had to win this race for my team."
During the handoff, Robertson stepped on Melancon's shoe, and Melancon left it behind. Melancon ran shoeless and kept the team's lead despite having lost the shoe. The lead gradually grew larger as Melancon ran shoeless. "I knew I had to win the race, and losing my track spike wasn't going to slow me down."
About the Writer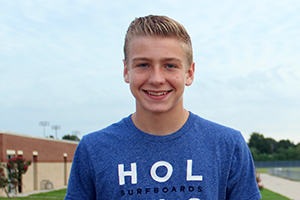 Blake Stegall, Staff Writer
Hi, my name is Blake Stegall and I'm new to the newspaper team. I'm a sophomore and am happy to be a part of the staff. I'm also a part of the football...